A guide to floor insulation
In this series of retrofit measures blogs, we'll be explaining different retrofit measures which can improve the energy efficiency of homes – reducing energy usage to cut energy bills and carbon emissions, and improve the comfort of your home.
We'll include information on how the measure works, what types of homes it may be right for, what installation looks like, and more. In this post we're looking at floor insulation.
Want us to cover a particular measure? Drop us an email to info@cosyhomeoxfordshire.org and we'll see what we can do.
What is floor insulation?
Floors on the ground floor – alongside walls and roofs – are a common area that heat is lost from a home. Floor insulation usually refers to installing insulation material around the floor space on the ground floor of a property. However, if you have floors on upper floors which are above unheated spaces e.g. a garage, you could be losing heat here too and therefore require insulation.
How does floor insulation work?
Heat loss through floors is more pronounced in homes which have ground floors made of solid concrete, which is most newer homes. These can be insulated by adding rigid insulation boards on top of the flooring. It can also be insulated internally but this will require replacing the concrete floor, and so is best done when the flooring already needs replacing.
Older homes may have suspended timber floors. If you have a suspended timber floor you will likely be able to see air bricks or ventilation bricks on the outside walls of your home that are below floor level. It may seem the obvious solution to insert insulation into these air bricks to close the gaps, but you should never do this. These air or ventilation bricks are needed for ventilation, to stop damp and therefore stop the floorboards from rotting.
To properly insulate timber floors you need to lift the floorboards and lay insulation between the joists – and it's best to get a professional installer to do this. A professional and reputable installer will ensure that this is taken into account. If you work with Cosy Homes Oxfordshire on your home retrofit you'll have access to our network of trusted contractors, who we will contact and manage for you – so you won't need to worry about this.
You can also reduce heat lost through flooring by draught-proofing, sealing gaps between floors and skirting boards to reduce draughts.
What types of home does floor insulation suit?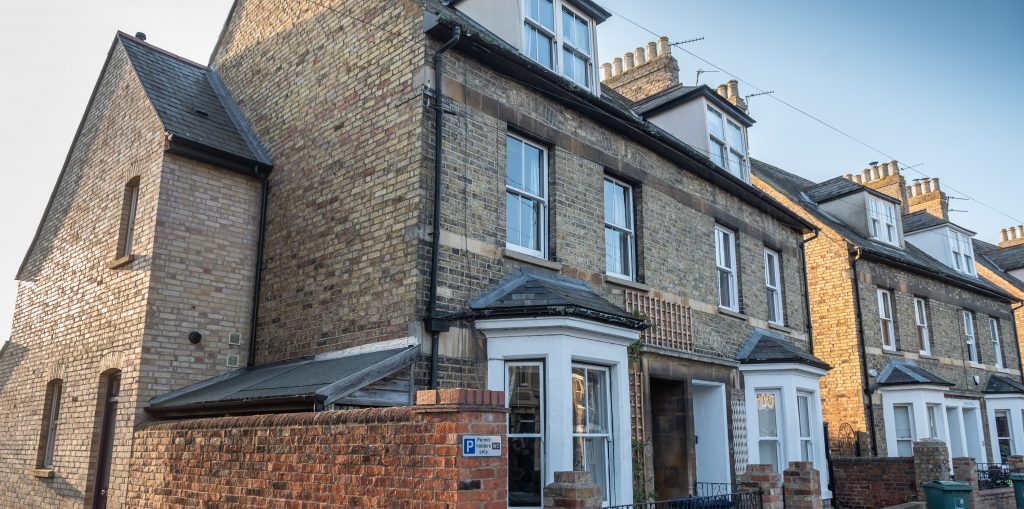 Any home which has a ground floor (i.e. not flats) can improve energy efficiency and reduce the cost of energy bills by insulating the floors.
What are the expected costs and savings?
The Energy Savings Trust estimates the cost of floor insulation to be between £520 and £1,300 depending on the circumstances.
The Energy Savings Trust predicts savings as below (April 2019 data).
| | | | | |
| --- | --- | --- | --- | --- |
| | Detached house | Semi-detached house | Mid terrace | Bungalow |
| Energy bill savings (£/year) | £75 | £45 | £30 | £70 |
| Carbon emissions diverted (kgCO2/year) | 310kg | 185kg | 120kg | 250kg |