Energy Saving Homes week springs to life across Oxford
Householders will be opening their doors across Oxford city to welcome neighbours and share their retrofits during Energy Saving Homes week – culminating in an event at Oxford Town Hall.
Energy Saving Homes will run from 18 to 29 June 2022 and there will also be an Energy Saving Fair at Oxford Town Hall – 10am – 4pm on 26 June with a series of talks, films and advice booklets for householders, tenants and landlords.
Talks will be given by Cosy Homes Oxfordshire, R-ECO and others and visitors will have an opportunity to visit stalls for advice and resources to cut costs and carbon.
The event has been funded by Low Carbon Hub and Oxford City Council.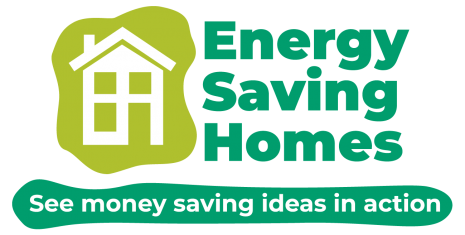 Members of the public can visit homes in person, or by viewing an online tour with the homeowner. A map of the participating homes, and their opening hours can be found here.
"Buildings are Oxford's largest contributor to carbon emissions and are responsible for 81% of emissions in our city. Retrofitting your home and improving its energy efficiency can seem like a complex and daunting task, however, there are a range of measures, both large and small, that you can adopt to help make a difference. The Energy Saving Homes Fair aims to answers your questions about retrofitting, whether you are at the very start of your journey, or you are looking to take the next step– I encourage you to visit the fair and find out more."

Councillor Imogen Thomas, Cabinet Member for Zero Carbon Oxford and Climate Justice, Oxford City Council
This is your chance to visit homes in oxford and find out how others have approached the challenge to save energy and make their homes more environmentally friendly through reducing carbon emissions.
Whether it's making the most of your existing heating, cheap and clever tricks for DIY double-glazing, or the full eco-renovation and heat pumps.
Energy Saving Homes in Oxford is a project to encourage residents to improve the energy efficiency of their homes, through both large and small measures – part of a national network of open door events.
The Green Open Homes network aims to support low-carbon open homes events across the country with free resources and advice.
A Green Open Homes event is an opportunity to ask a neighbour about an energy saving improvement that they've made and see if it might work for you. On an event day, people who have made energy saving improvements open up their homes to share their experiences. Visiting an open home is a great way to find out about the reality of getting solar panels, insulation, triple glazing, or new heating options without talking to a salesman. You can have a good look at the technology, ask the residents whether the installation was a hassle, and find out much they're really saving on their energy bills as a result.