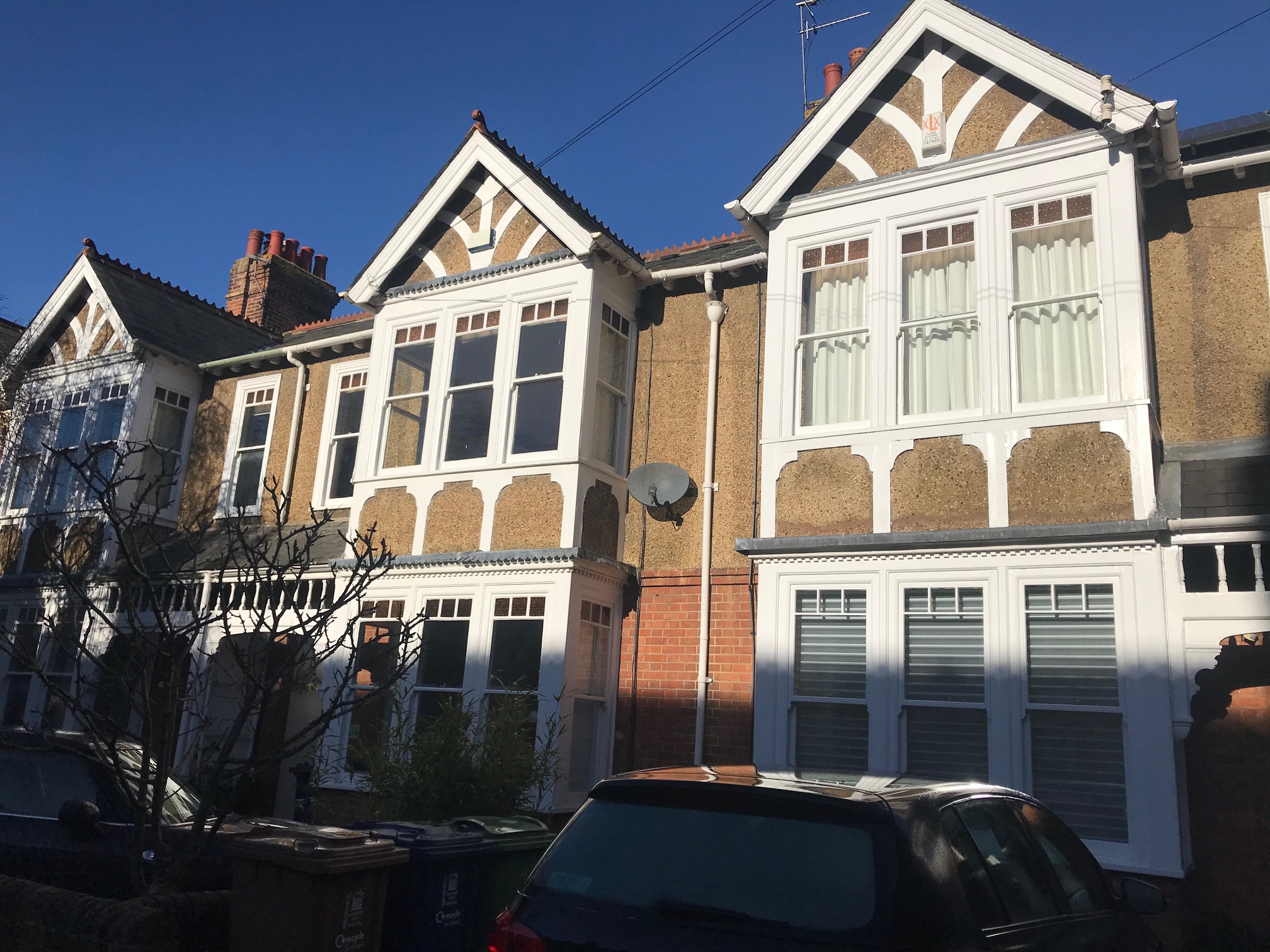 Retrofit challenges for an Edwardian mid-terrace home
When it comes to home retrofit there is no 'one-size fits all' solution, as the age, style, past improvements and upkeep of a house all come into play.
In this series of blogs we talk to owners of different types of home and explore some of the issues highlighted and recommendations made thanks to Cosy Homes Oxfordshire's Whole House Plan service.
Traditionally built, with solid brick walls
We talked to Judy, owner of a mid-terrace family home typical of many Oxford city properties, and to experienced architect Julian Williams, her assigned Cosy Homes Retrofit Coordinator.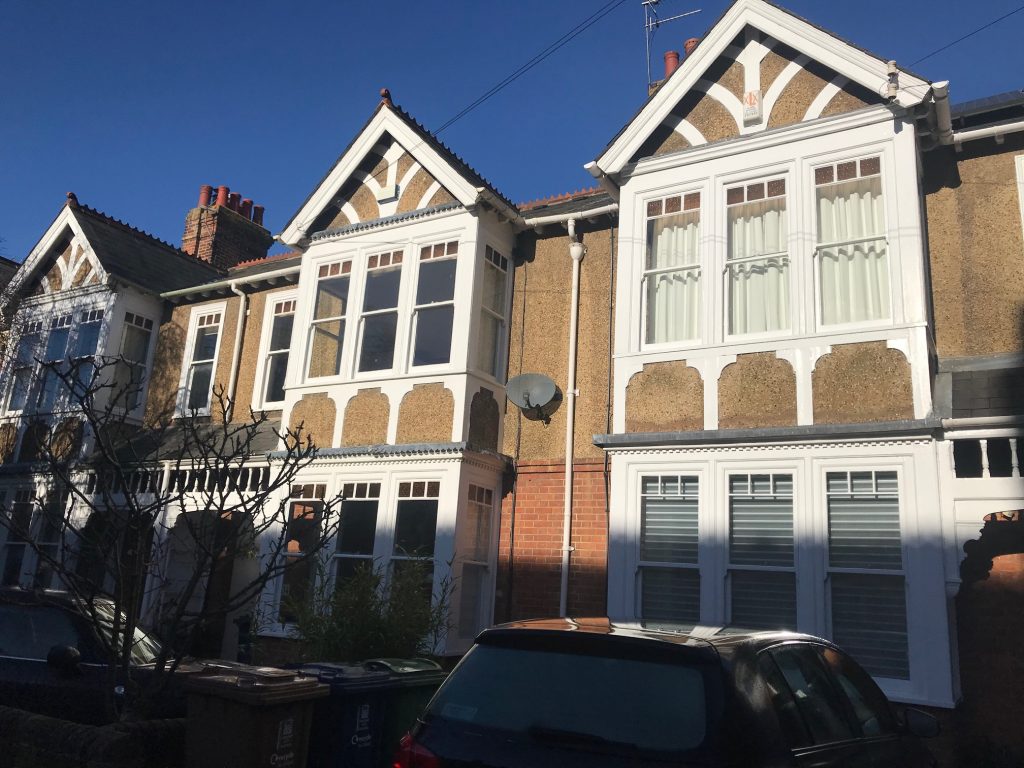 With little prior knowledge of home retrofit measures, Judy climbed a steep learning curve thanks to the rigorous Whole House Plan process:
"Living in a draughty Edwardian terrace where few changes have been made to the original fabric of the house I naively assumed that the main focus for retrofit would be simply adding loads of insulation to make the house as air-tight as possible. But it turns out it's not that straight forward!"
Following an initial home assessment, Cosy Homes Oxfordshire outlined a plan not only for insulation but also for ventilation. All homes must have good air quality to ensure we can breathe freely; and as we tighten up a home with insulation and other measures, it is vital to remove excess moisture from the building. A typical person produces around 3.5 litres of moisture each day through breathing, cooking, washing etc and this is absorbed inside the home unless and until it is removed. And that's just for human householders – add to that the impact of pets…..
Ventilation is very important from an energy efficiency perspective. Damp material such as plaster, curtains or woodwork takes the first part of any heat introduced to a space when the heating goes on: the evaporation of the moisture in that damp material requires energy. Think how cool one feels standing by a fountain in the summer – the principal of 'heat energy needed for evaporation' means that heating a dry space will be notably cheaper to warm up than one which is damp.
Internal wall insulation
In addition to upgrading loft insulation and draught proofing, Judy is keen to make a north-facing bedroom with two outside walls warm enough to use as a home office. In this particular case external wall insulation is not an option, so she has asked about internal wall insulation. However during the on-site assessment, Retrofit Coordinator Julian spots a potential pitfall: some of the original lime mortar pointing in the external wall has at some stage been replaced with cement.
"This is not uncommon – cement is a cheap and easy way to repoint an old wall but it is not permeable in the same way as lime mortar: the Edwardian builders knew what they were doing with these single layer brick walls, and allowing moisture to pass through the walls is key to a healthy house."
When moisture passes through a solid brick wall in a healthy manner it does so as vapour. So although people commonly talk about 'breathable walls' (which can conjure up ideas of draughts), actually a more accurate description is 'vapour permeable' or 'vapour open'.
If insulation is not well designed, walls can get very wet either from rain ingress or from an accumulation of internal moisture. This is a significant consideration for internal wall insulation as moisture can accumulate behind it on the cold wall and cause structural problems over time ('interstitial condensation'). Where necessary the Cosy Homes team calls on further professional design input (eg from architects, damp specialists, historic building consultants) before drawing up detailed building performance requirements.  
So for Judy's house, samples of the pointing materials were sent for analysis and appropriate 'vapour open' (ie can handle ingress and egress of moisture) material was recommended for repointing the external wall before internal wall insulation is fitted.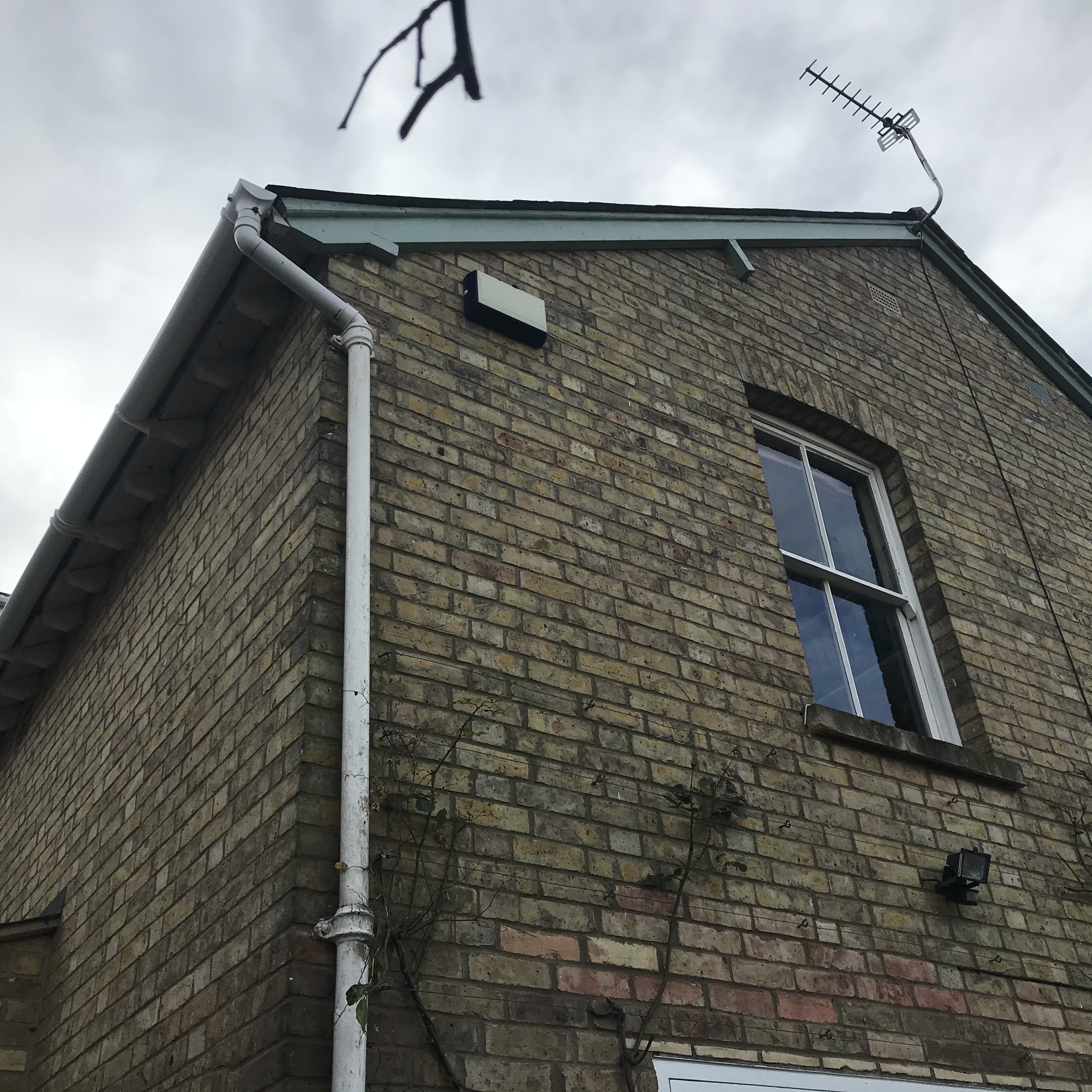 The second image (luckily not Judy's house!) shows what can happen as a result of poor treatment: cement mortar re-pointing applied to an otherwise lovely wall, now suffering because the moisture has tried to escape via the mortar joints but has had to come out through the block work instead, making the masonry work harder and hastening its demise. The use of suitably specified lime-based mortar without cement would have helped to maintain the wall in a fine state for another hundred years plus.
Natural and controlled ventilation
As they chatted through the detail of her Whole House Plan, Judy was hanging her washing to dry over an ancient gas-fired Rayburn (mini version of an Aga).
"I have never had a tumble dryer as they are bad for the environment. So in the summer my washing goes out on the line in the garden, but in winter I dry it on the radiators and over the Rayburn. It's very effective!"
For the clothes maybe, but not for the long-term health of the house!
Condensation from drying laundry, and steam from cooking, baths and showers have to go somewhere and if a room is not very well ventilated the moisture will settle and eventually form mould. Modern windows have trickle vents which should be left open to allow condensation to escape even in the cold weather. Humidity-controlled extractor fans are important for kitchens and bathrooms – you cannot rely on just opening a window to allow the vapour to escape, it needs to be actively extracted.
Retrofit expert Julian explains that the latest construction research suggests that natural ventilation has been superseded by the idea of controlling our ventilation (which we need) and removing draughts (which we don't want). This is because controlled ventilation uses high efficiency fans to supply fresh air and remove stale, damp air whereas natural ventilation relies upon a mix of unreliable factors (wind direction, wind strength, temperature differences between inside and outside, and a few others).
Good internal air quality is really key, especially for the very young and the very old – but especially topical and important during the Covid era when the we are all spending much more time at home.
Heating: a phased approach
"My pre-1988 gas boiler guzzles gas and is only about 65% efficient and I know it has to go. I would dearly love to move straight to a green solution such as a Ground Source Heat Pump – but for that I would need to sacrifice my entire garden – vegetable patch, insect-friendly flowers and all! While an Air Source Heat Pump could be a (noisy) option, from what I hear it would not be sufficient on its own to heat the house and water in winter. It all seems very complicated and costly – and there is no shortage of people with an agenda trying to sell you the wrong thing!"
It is true that Ground Source and Air Source Heat Pumps have been much in the news over recent months and we strongly believe that they represent an excellent sustainable source of energy long term. For more information see our case study here, and our guides to Ground Source Heat Pumps and Air Source Heat Pumps.
However they are expensive to install and may not suit all types of home immediately. Victorian/Edwardian terraces with single layer brick walls are not the easiest houses in which to install heat pumps. Few have enough outdoor space for a Ground Source Heat Pump; Air Source Heat Pumps need to be positioned near to the house in an area with free air flow eg away from trees etc. And due to the lower water temperatures delivered by heat pumps, underfloor heating for suspended wooden floors, larger radiators and an electric boost may be needed to enable an Air Source Heat Pump to cope with demand in winter months.
The Cosy Homes Whole House Plan helps customers to navigate the most energy-efficient pathway to meet the objective of transitioning away from gas by 2050, while taking into account available budget and family needs. This may require a two-phase process, such as swapping an old boiler for an efficient new condensing gas boiler while ventilation and insulation (wall, floor, roof and windows/doors) measures are completed, then as a second phase adding a suitable heating system sized to the reduced energy requirements.
Whole House Plan overview
Judy is delighted with her phased Cosy Homes Whole House Plan and the input from her Retrofit Coordinator.