What does COP26 mean for the future of retrofit?
The dust has settled post-COP26 and the response has been mixed, although there have been some positive announcements – caveats included.
Broadly, most recognise much more needs to be done, acknowledging that the scale of commitments will not go far enough to keep global warming to 1.5C but feel that some useful steps have been made in the right direction.
At Cosy Homes Oxfordshire, we have seen an uptick in interest in our services, and we can be hopeful that COP26 has been beneficial in raising the profile of retrofit's role in tackling the climate crisis.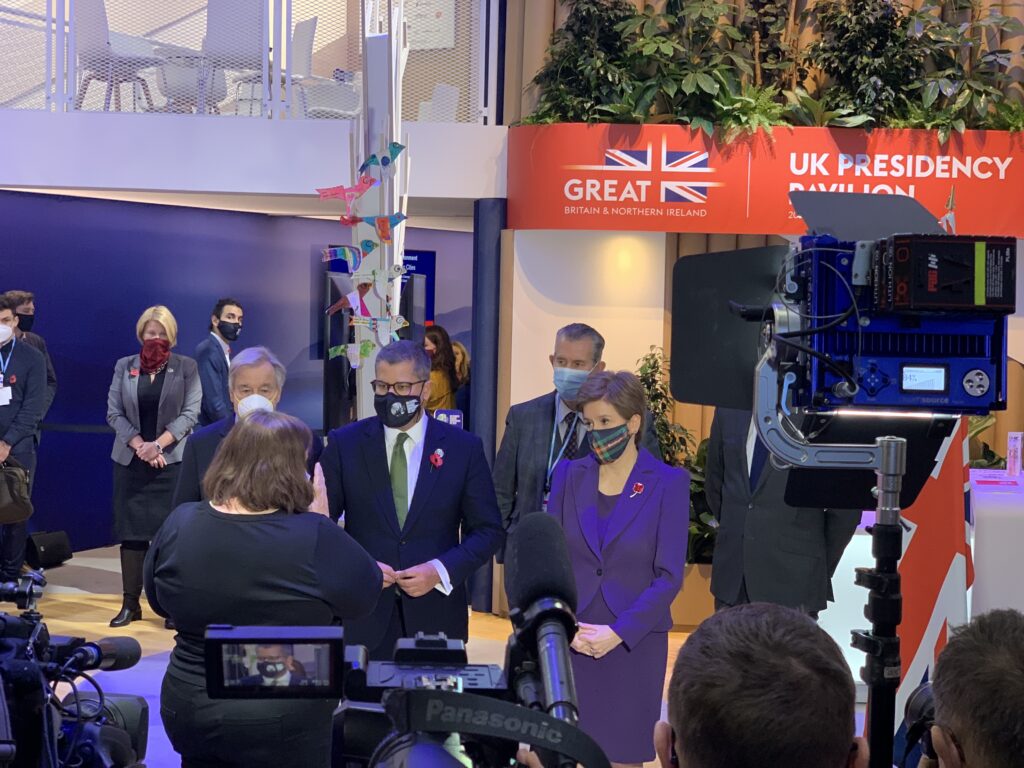 This has coincided with some excellent outreach events we have attended and the usual surge in interest due to colder Autumn weather. Colder Autumn nights urges people to fix the draughts and leaks in their homes, and often they become more interested in the idea of retrofit because they can immediately feel the difference it will make. It would be difficult to say how much of this interest has been generated by COP26, but we do hope that its prominence in the news has led homeowners to consider the personal and community actions they can take to contribute to reducing emissions, and how their homes play a significant part in address the climate crisis.
In Oxfordshire, buildings make up around 13% of total greenhouse gas emissions, higher than road transport or any other industry. Therefore, the largest area we need to tackle to reduce emissions is energy use and energy waste in our homes, as well as the buildings we live and work in.
To put it simply, we cannot meet UK targets for net-zero without making major strides in this area, and we need to get started now.
"COP26 has raised the profile that this is a climate crisis and time is short for taking effective action. It also showed again that leadership needs to come from the grassroots. Where better to start than reducing the carbon footprint of your home?"

Tim Lunel, Project Manager for Cosy Homes Oxfordshire
If there was one thing that was clear from the conversations and events from COP26's Cities, Regions and Built Environment Day, it is that local decision-makers are ready to take action and the sentiment of the public, private sector and policymakers at the national level is amassing in this direction, with a greater focus on the huge challenges we need to overcome.
You can read Zoe Toone's blog from our partner organisation Low Carbon Hub about her visit to COP26's Regions and Built Environment Day here.
Whereas once the debate on climate change may have been framed around whether we need to do anything at all and if so where we should concentrate efforts, the political conversation has now firmly turned towards acceptance that action is needed, but seeks to address how we will practically go about making changes to our homes, and how can we fund what we need to do fairly.
We know that people want to act on climate change, but it can be difficult to know where to start. The conversations we are having nationally is a good step to increase awareness that we can reduce emissions through upgrading our homes. This year's conference in Glasgow has been the culmination of decades of campaigning and research on climate change, and what was once a niche interest is now firmly within the top three priorities for the British electorate.
We can be hopeful that the momentum following COP continues and will add pressure on the policymakers to instigate and support essential upgrades to homes, as well as lead the debate on how to finance the changes.
"I apologise for the way this process has unfolded, I am deeply sorry. I understand the deep disappointment but it is also vital that we protect this package."

Alok Sharma, President for COP26 and Minister of State at the Cabinet Office
The COP26 commitment to 'phasedown' coal is not as ambitious as first hoped, with a tearful Alok Sharma taking to the stage to apologise for the lack of ambition in the package, but the agreement will hopefully signal to markets that they must invest in renewable energy, as the direction of countries' policies are only heading one way – to an eventual phasing out of coal and other fossil fuels almost entirely. For UK energy production, this will mean continuing the move towards renewable sources such as wind and solar energy, which in turn will be a greener source of electric power for our homes as our electricity grid decarbonises.
However, for our project we are focused on how we will modernise and reduce the emissions coming from our homes as many in Oxfordshire and across the country still suffer from breaches in the fabric where the heat leaks out, or they use old technology which will need replacing to reach our net zero targets.
Our Free Plan Builder tool can help Oxfordshire residents collect a range of measures for their home, get an idea of what would work for them and a ballpark figure for how much upgrades will cost.
If you're looking for more information on what funding is available to help upgrade your home, you may be interested in our recent article about the Renewable Heat Incentive (RHI) which is coming to an end in March 2022, and the new boiler replacement grants scheme of £5,000.
Read next…