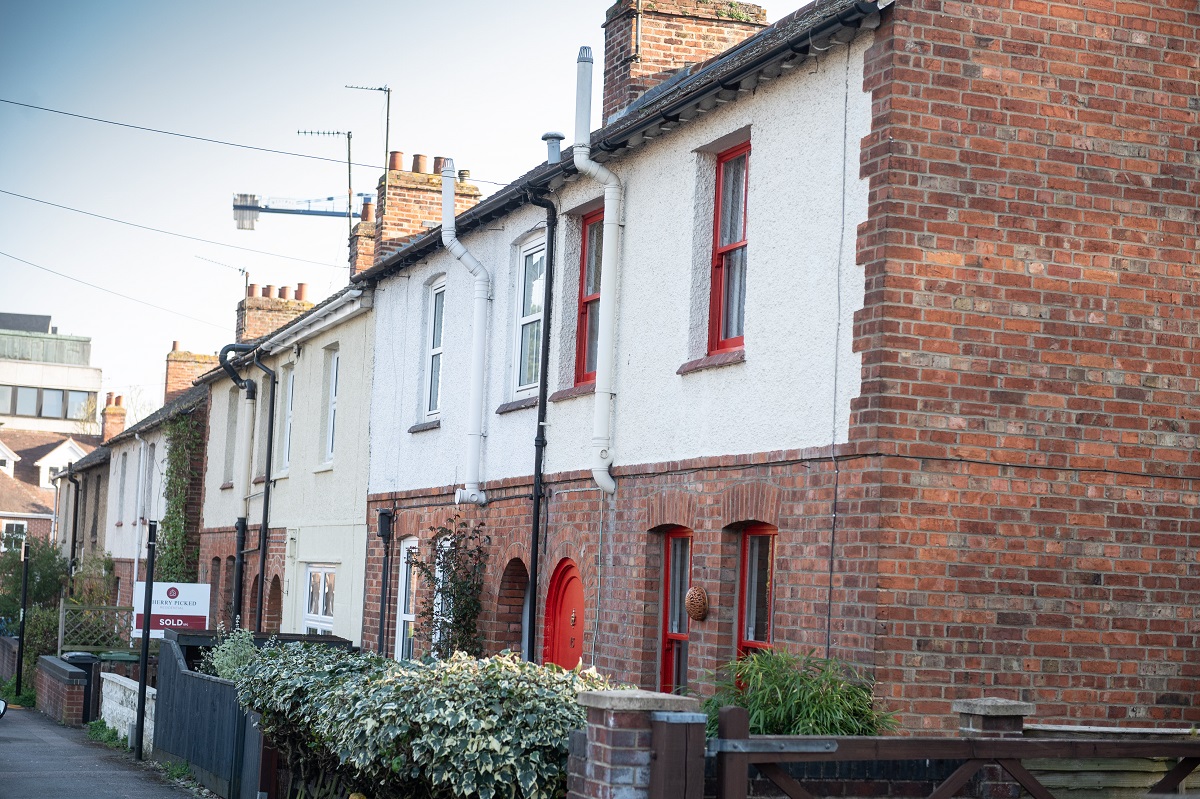 Two years into Cosy Homes Oxfordshire: our impact so far
Our whole house retrofit service has been operational for two years now. These two years (2019-21) have been our 'pilot phase', during which we've received grant-funding from the UK Department of Business, Energy, and Industrial Strategy (BEIS) as part of their programme of pilots working to address barriers in developing the market for home retrofit in the UK.
This funding has allowed us to design and test an end-to-end domestic whole house retrofit service for the able-to-pay market in Oxfordshire, building on existing experience of this model from project partner RetrofitWorks.
The pilot phase of Cosy Homes Oxfordshire (2019-21) is just the beginning of our journey to create a robust business model for delivering home retrofit that works for both homeowners and contractors – but we're proud of how far we've come and what we've achieved over the first two years of that journey. This post will cover some of our impact so far – and you can read more in our Pilot Phase Learnings and Impact Report.
Our impact so far
Who we've reached
As part of the pilot phase, we've done a considerable amount of work on how to best market and communicate about whole house retrofit – both to educate and inform homeowners about this vital topic, and to generate leads for our own service.
Our main marketing channel has been project partner the Low Carbon Hub's existing strong links with the local community, through the 36 low carbon community groups which are their Community Shareholders. We started off working with 6 of these groups which already had an interest in promoting energy efficiency and retrofit, and have since expanded this to 12 groups. These groups have worked closely with us to promote our service in their local communities.
Alongside this, we've also built up our organic marketing channels to increase brand awareness, including: this website, social media channels, content creation (see our Retrofit Resources page), local advertising, email newsletter, events (pre-Covid) and more.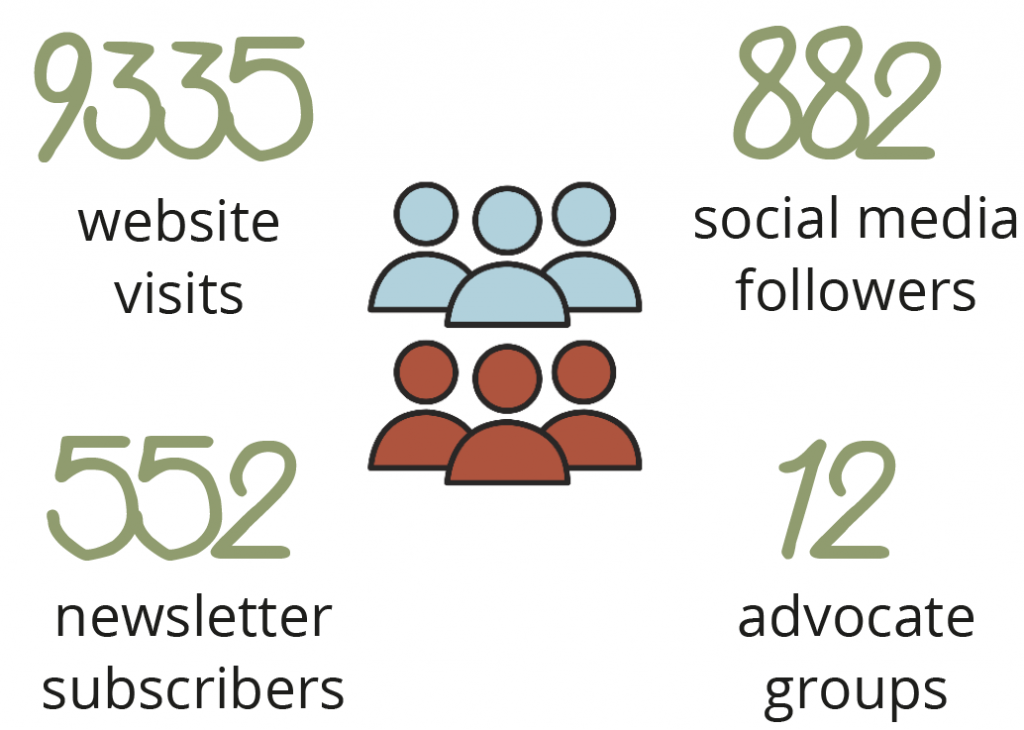 What we've delivered
During the pilot phase we've engaged with Oxfordshire's homeowners through various different marketing channels. These efforts have resulted in over 550 homeowners registering with our service, much higher demand than we were expecting.
We've delivered over 220 Whole House Plans, and fully completed 2 retrofit projects (one in Hook Norton and one in east Oxford) – with more currently in progress and due to be completed soon.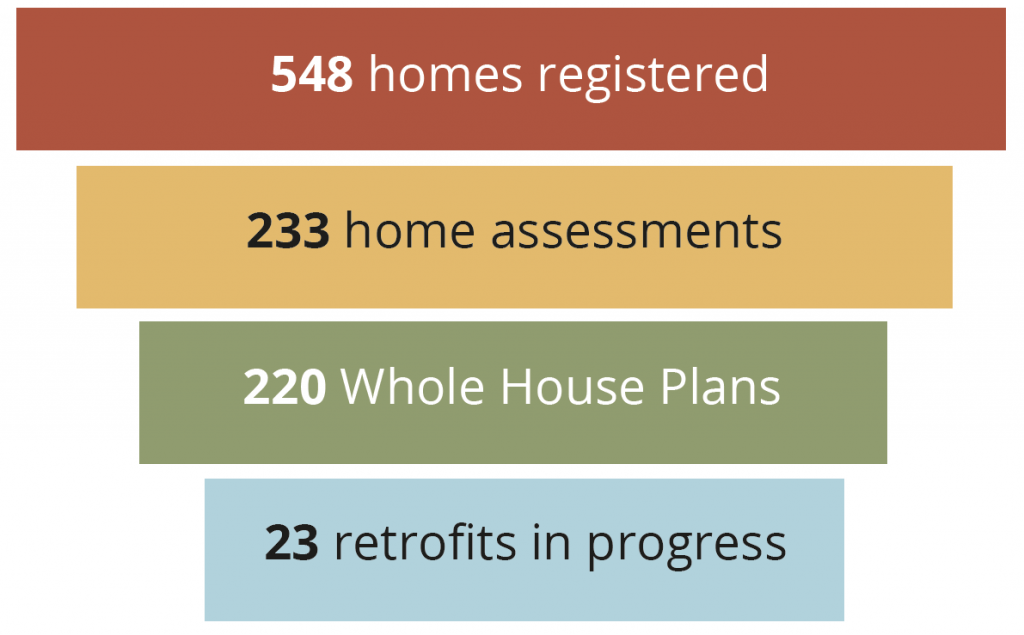 Carbon savings to date
The two retrofit projects which we have fully completed represent a combined annual carbon saving of 5 tonnes of carbon emissions – brought about through reducing energy use in the home, and reducing the carbon intensity of the homes' heating systems. We currently have several other retrofit projects in progress, which will add to this positive environmental impact.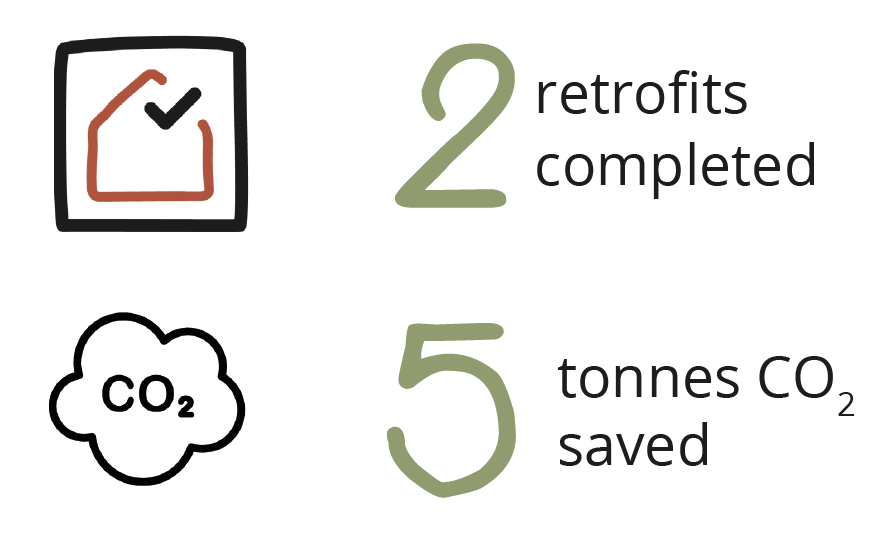 Supply chain impact
Throughout the pilot phase we've found that we've needed to place more focus than expected on building up the supply chain for retrofit in Oxfordshire to deliver on the high homeowner demand we've experienced. There's still room to improve this and continue building up our list of Retrofit Coordinators and approved contractors, but we've come a long way in the past two years.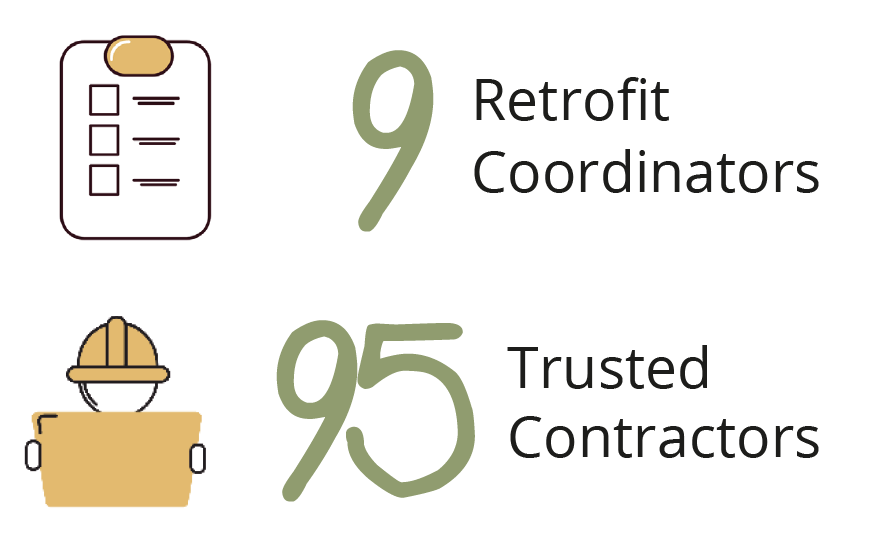 Read more – our Pilot Phase Learnings & Impact Report
If you're interested to find out more about the learnings we've developed and the impact we've had so far over the first two years of the Cosy Homes Oxfordshire service, take a look at our full Pilot Phase Learnings and Impact Report.