'Shocking gap in policy for better-insulated homes' – latest CCC Progress Report
The Climate Change Committee (CCC) has marked out the UK's old and inefficient housing stock as a source of carbon emissions which will stop net-zero progress without quick policy interventions.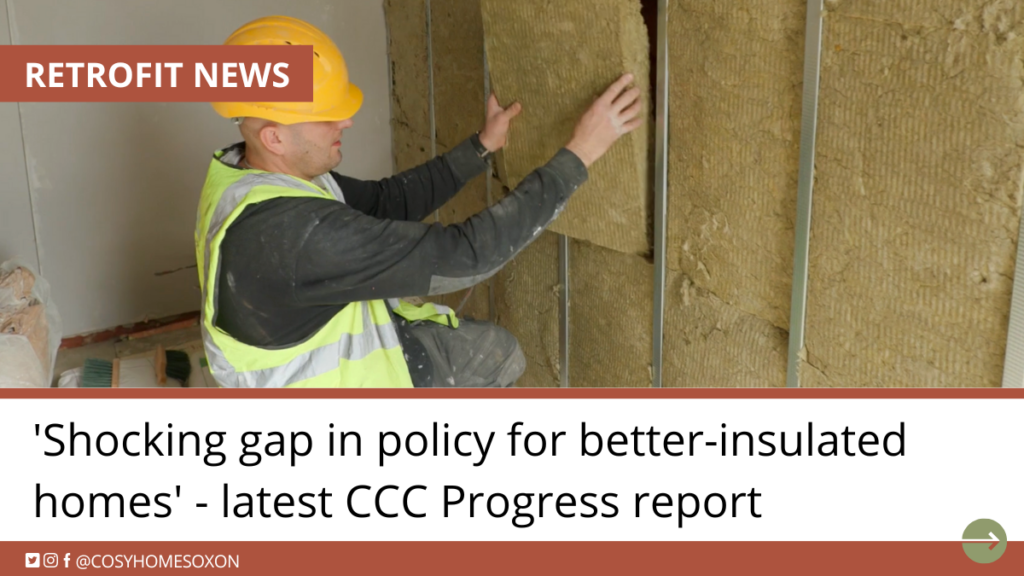 The report focuses on decarbonising housing as of particular importance in the current context of the energy price crisis.
Ofgem is planning to increase its price cap again this winter – families could pay up to £2,700 annually for dual-fuel bills.
A drive to make homes more energy-efficient through insulation and retrofit would help reduce energy bills for those who will be hit hardest by prices going up.
Making our homes more energy efficient would also reduce carbon emissions to help keep our climate stable for future generations.
The right policy interventions could improve homes very quickly says the CCC.
The average annual energy bill for UK households is around £40 higher than if insulation rates from pre-2012 had continued for the last decade, said the CCC in a statement launching the report.