"We're Wrapping Our Whole House in Insulation"
Eleanor and Chris Retrofit in East Oxford
Eleanor and Chris are wrapping their 1930s house in insulation to make it warmer, greener and cheaper to run.
In this post, we'll tell you more about Eleanor and Chris's motivations and experience for having a home retrofit including the measures they installed in their home.
About the home
Eleanor and Chris live in a 1930s three-bed end-of-terrace in East Oxford with cavity walls and solar PV panels on the roof. The home is very typical of the area with features of an interwar semi-detached, such as bay windows and it's heated by a gas boiler.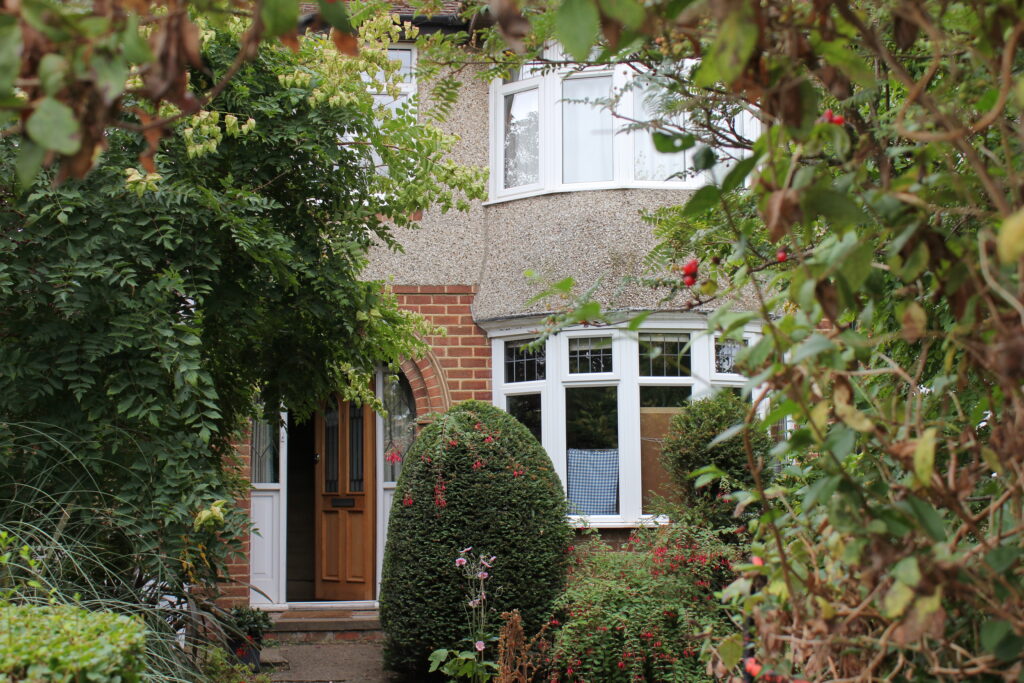 They usually keep the home at around 19 degrees celsius when the heating is on in the winter, and when they are working from home they wear pullovers and use hot water bottles to help keep warm.
They made the decision to focus their retrofit on their main living area – a combined kitchen, dining room and living room where triple glazing is being installed. The Cosy Homes Oxfordshire Team tailored their advice to help improve the energy efficiency of their home in a way that works for them.
"Sixteen years ago we weren't really conscious of saving energy at all and I think we had our thermostat up at 21°C, or something like that, but we've reduced it partly because of climate change, partly because of fuel bills."

Eleanor, Cosy Homes Oxfordshire Client
Motivations
Eleanor and Chris are both concerned about the impact of climate change and felt a responsibility to reduce the carbon emissions from their home.
The couple had both recently retired and wanted to get started on the project now they had extra time and funds. With fuel bills on the rise, they are investing in their property to make it cheaper to run in the future.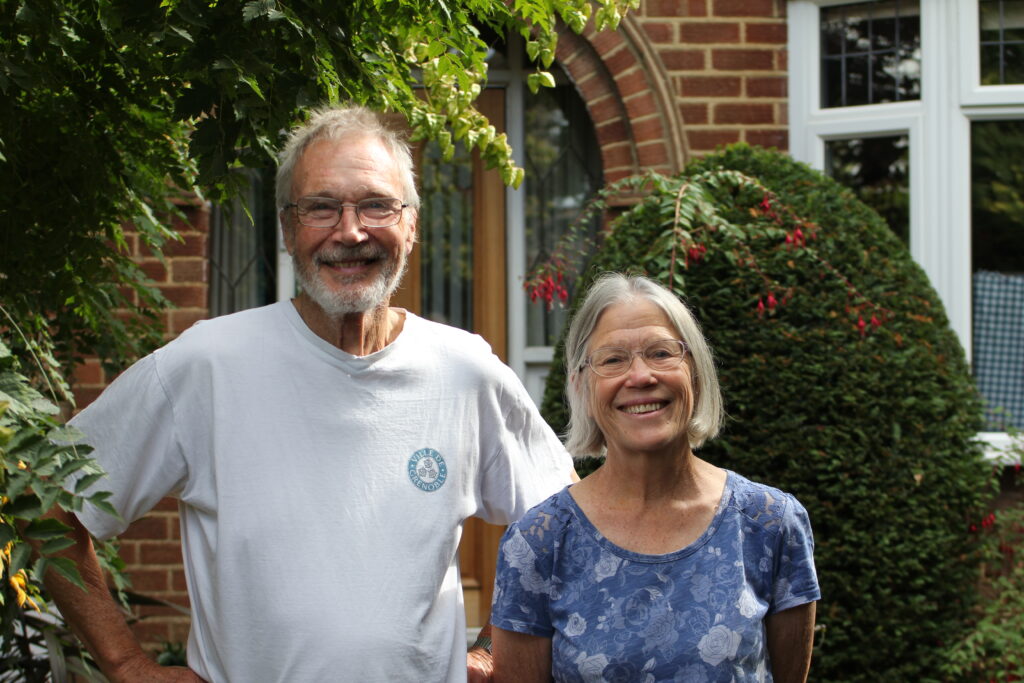 They also took the choice to retrofit their home to show what can be done and perhaps inspire others in the local community too.
While upgrading insulation and draught proofing, they both understood they would need to improve ventilation and create good airflow to avoid issues of damp.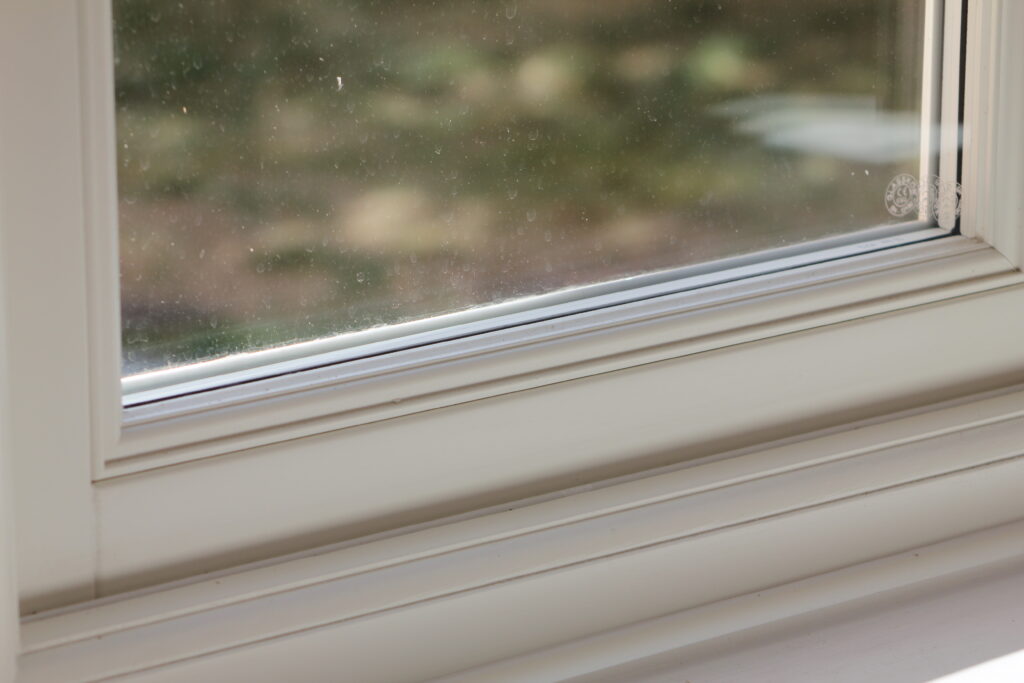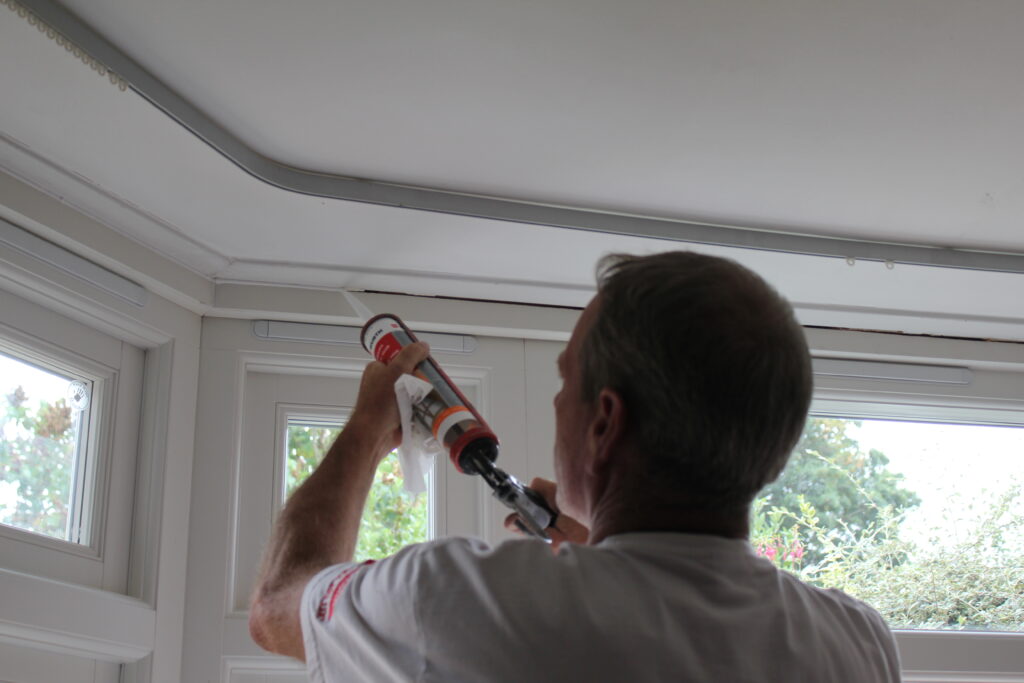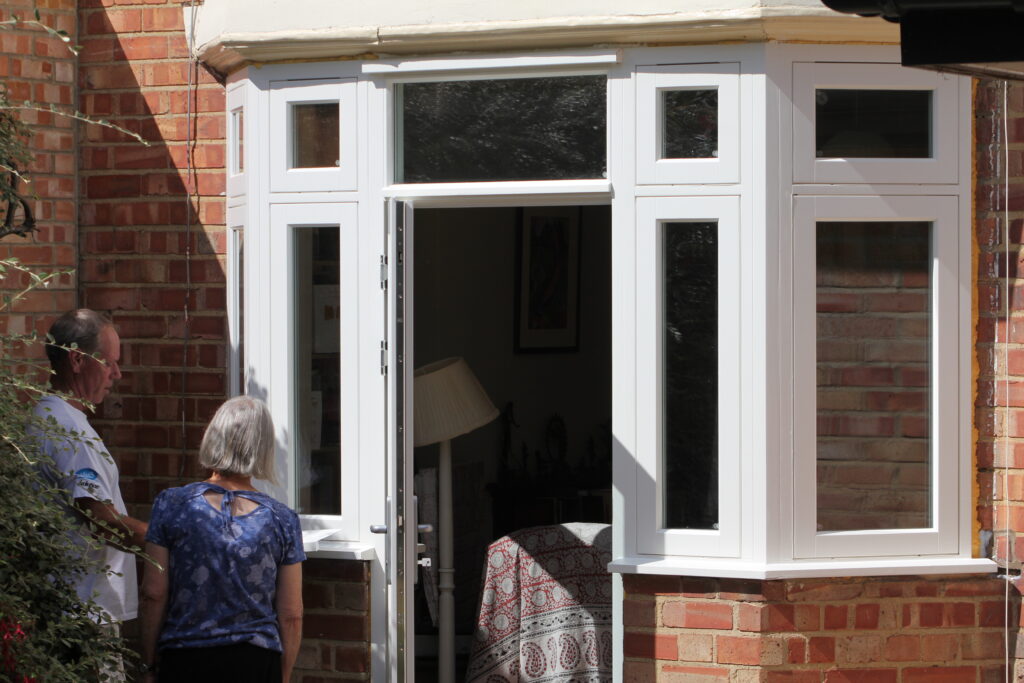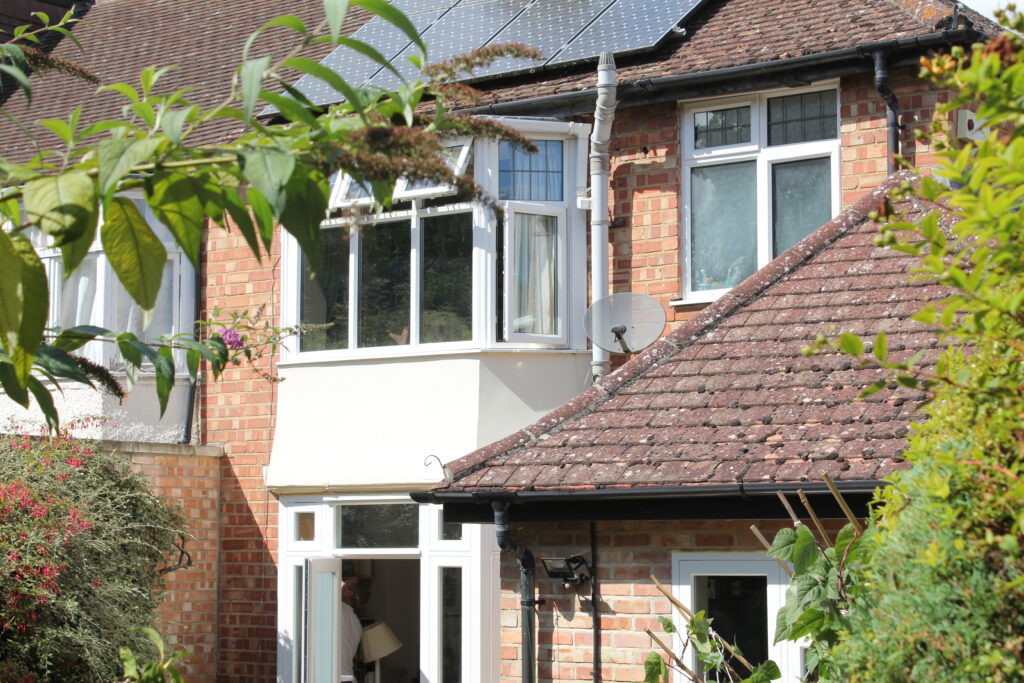 What measures were installed?
The retrofit measures included:
External Wall Insulation
Loft Insulation and boarding & insulated loft hatch
High-Performance Triple-glazed doors and windows
Demand Controlled Ventilation
The Whole House Plan also recommended the installation of an Air Source Heat Pump which the couple are considering once the house has met a high standard of insulation.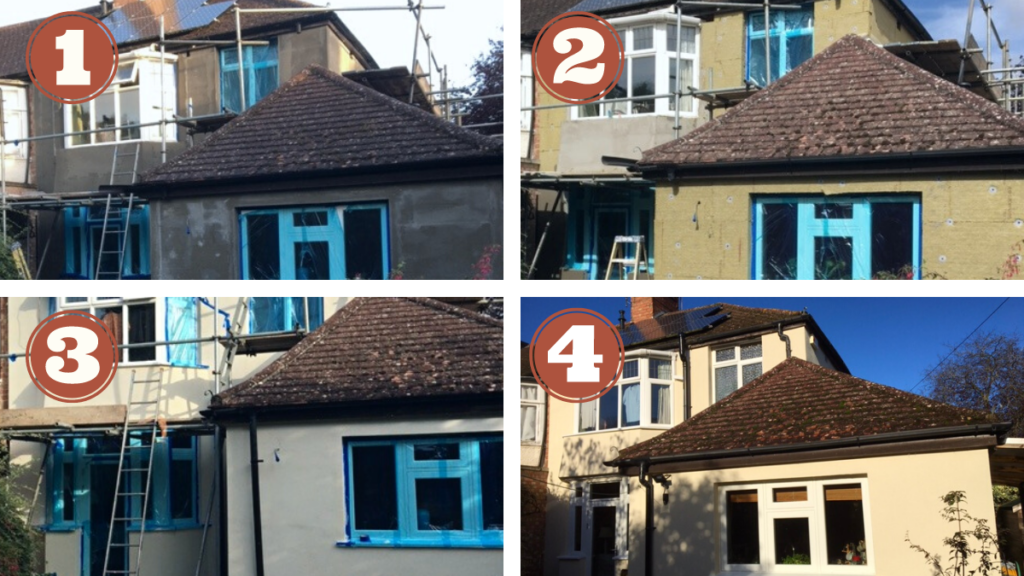 Project management
Cosy Homes Oxfordshire drafted a Whole House Plan to create a prioritisation of measures and project plan for making the home as energy efficient as possible.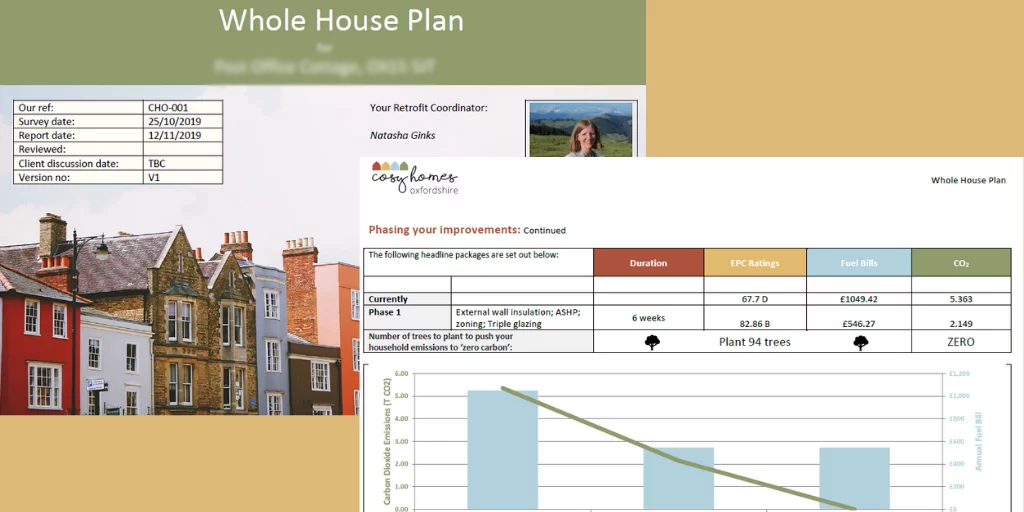 Taking on a retrofit project can be very technical and the couple recognised the value of the expertise Cosy Homes could provide.
"If we're going to spend money on a big measure such as loft insulation, we want to make sure it's properly done."

Chris, Cosy Homes Oxfordshire Client
When they had the loft insulation put in the Cosy Homes Homes Retrofit Coordinator provided a quality assessment which identified some snagging issues which were then rectified by the contractor.
Eleanor and Chris appreciated that Cosy Homes take a whole house approach.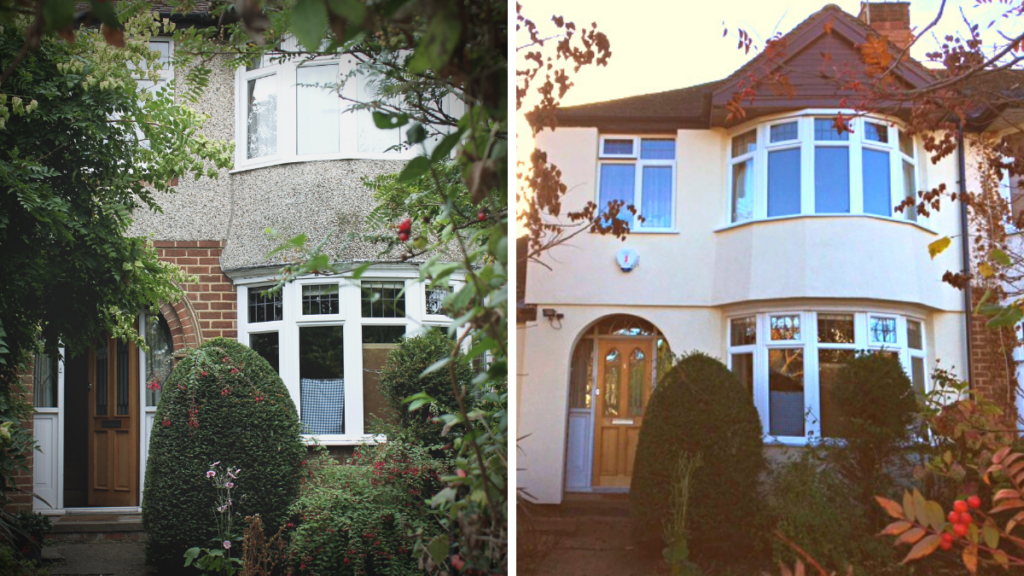 Gaining expert guidance
They wanted to have expert input and guidance from their Retrofit Coordinator to consider several different measures and how they would combine and interact to fully reduce their home's carbon impact for the future.
"We've been very pleased with Cosy Homes, actually because neither of us is technical, we've very much valued their advice"

Eleanor, Cosy Homes Oxfordshire Client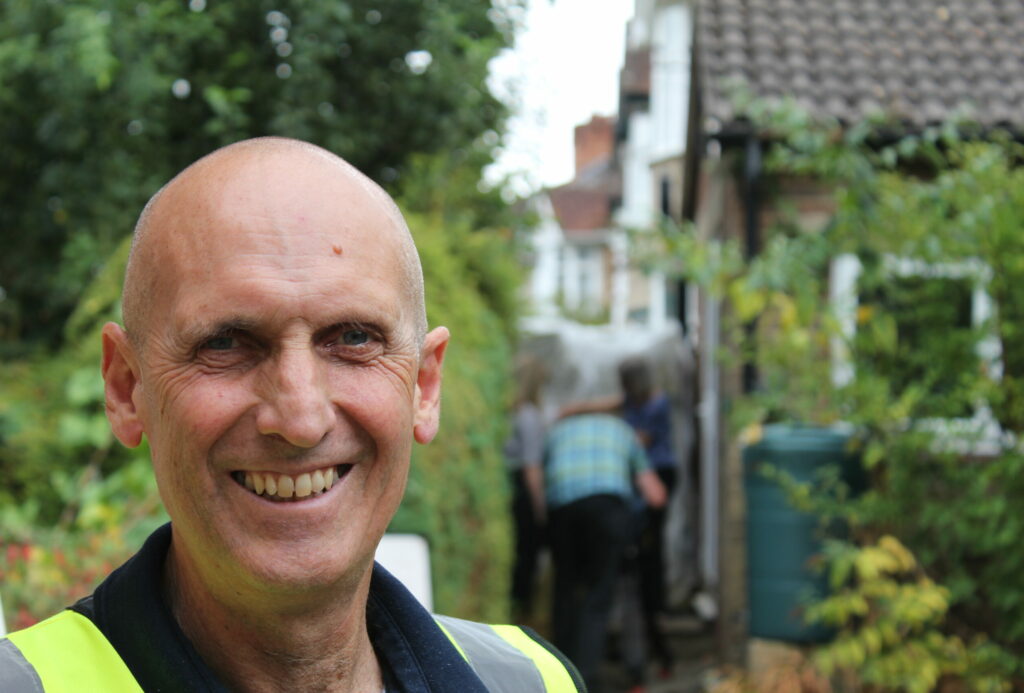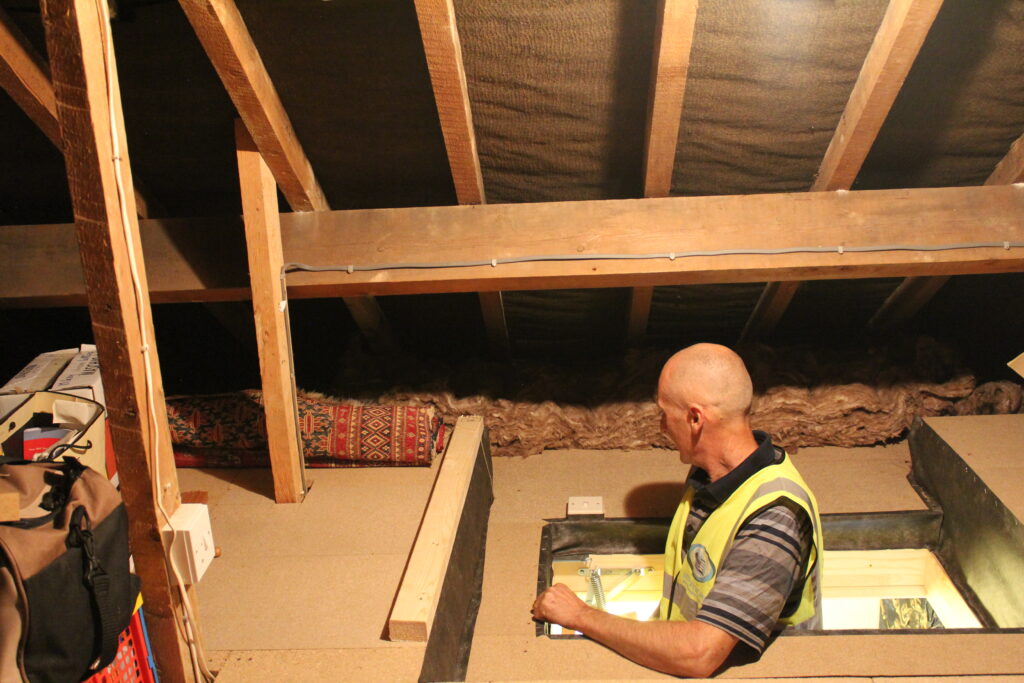 Estimated Savings
Savings are based on Whole House Plan estimates and following the recommended measures. The following savings are estimated for the home calculated in November 2022:
27% saving on carbon emissions, from 3.07 tonnes to 2.23 tonnes
26% saving on fuel bills, from £1,590 to £1,180 per year
A boost from EPC rating C to B

More Background
Eight years before the retrofit they had a thermal image taken of the house which revealed the bay windows leak a huge amount of heat. There are around 200 other houses on the estate which have the same windows.
From thermal images of other houses, it appears the connection between the bay window and the wall is where the heat is leaking out.
Also, front doors with single-glazed glass panels were leaking heat, whereas those houses with an extra external front door performed much better at keeping the heat in.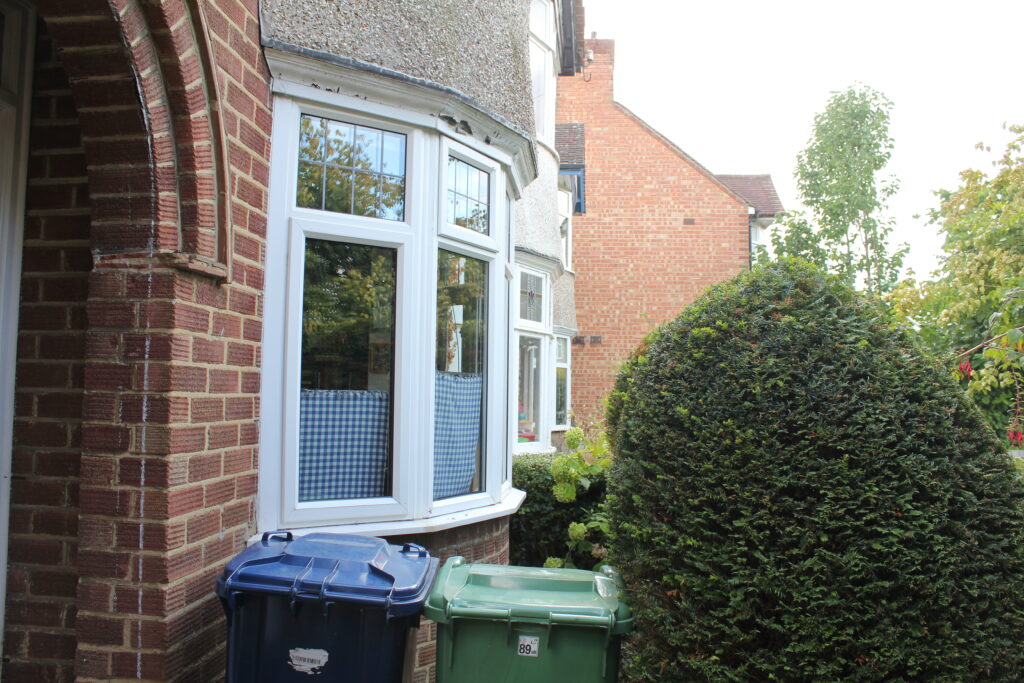 They had 10cm of loft insulation alongside cavity wall insulation put in 12 years ago paid for by a government grant. Since that time, they discovered the job wasn't done completely and some of the cavity wall insulation had slumped.
The home had double glazing in some areas but it was beginning to fail with condensation appearing on the inside of windows, and some of the window frames were beginning to buckle.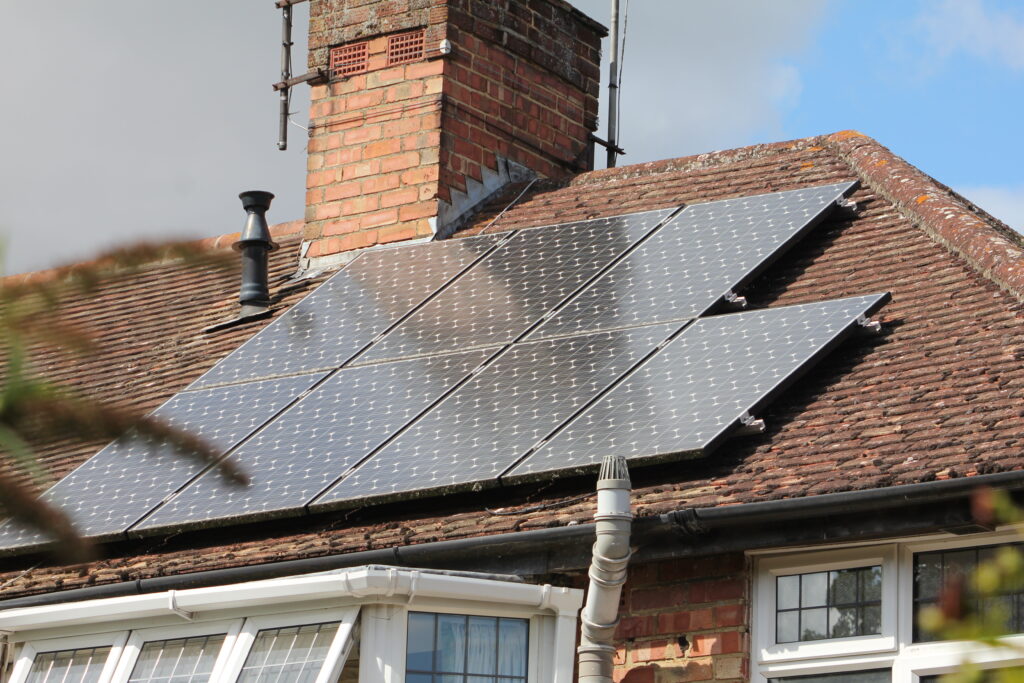 Want to get started?
If you're interested in retrofitting your home and you live in Oxfordshire, you can get in touch with our expert team to consider your options.
Our Free Plan Builder can help Oxfordshire residents build an energy efficiency plan for their homes.
Simply put in your postcode and you'll see everything we know about the current energy efficiency and performance of your home, based on existing data. Then, choose your budget and priorities and the Plan Builder will create a draft retrofit plan for your home – which you can edit to suit your needs.
Read more retrofit stories
A large family home in North Oxford has undergone an eco-retrofit to cut carbon emissions and make the home as energy efficient as possible. Cosy Homes Oxfordshire recently completed work on retrofitting a large Victorian semi-detached property in North

Eleanor and Chris are wrapping their 1930s house in insulation to make it warmer, greener and cheaper to run. In this post, we'll tell you more about Eleanor and Chris's motivations and experience for having a home retrofit including the measures

We recently completed an environmental retrofit for Lis and Sarah in a beautiful terrace home in East Oxford. Motivated by the need to reduce carbon emissions, they wanted to make their home environmentally friendly and were delighted to find their home much

Get your free draft retrofit plan
Curious about what home retrofit could do for your home's energy bills and carbon emissions? Get started by using our Plan Builder to create a draft home retrofit plan, and then submit your plan to our team to start the Cosy Homes process.