Our Guide to the Boiler Upgrade Scheme
On 1 April 2022, the Boiler Upgrade Scheme (BUS) came into effect providing £450 million worth of government grants to help homeowners in England and Wales upgrade to low-carbon heating systems, such as heat pumps and biomass boilers.
The application and payment scheme is now open for installers to apply on behalf of residents for the scheme and opened on 23 May 2022.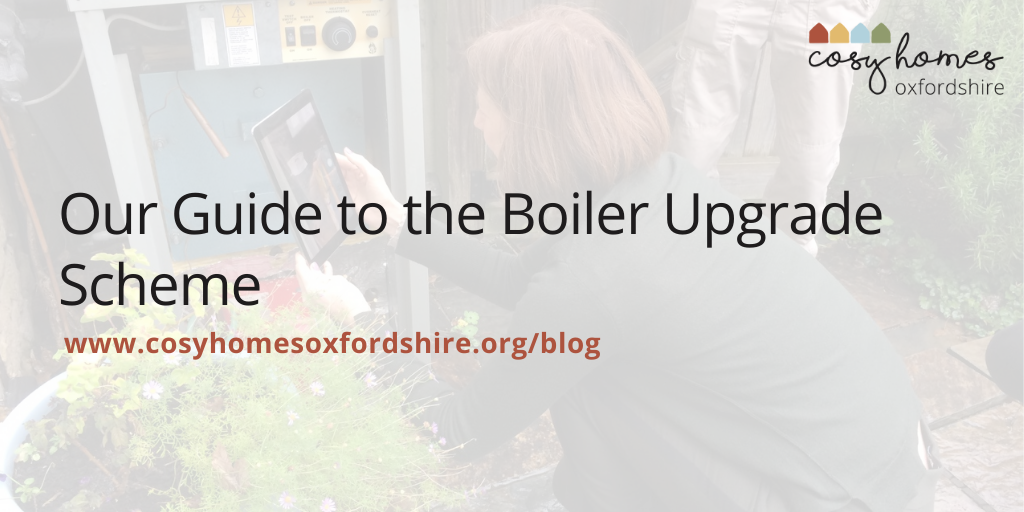 With around 20% of all UK carbon emissions coming from our homes, upgrading to a low carbon heating system alongside measures to reduce heat loss is essential to address climate change.
The Government hopes the new grant will reduce the upfront cost of installation. From a £450 million funding pot, this could unlock low carbon heating for up to 90,000 homes.
Our guide will tell you everything you need to know if you are considering taking part in the scheme and thinking about upgrading the heating system in your home.
If you have any questions, get in touch with the Cosy Homes team, or start your journey now through our Free Plan Builder.
What funding is available?
The new funding will allow homeowners to apply for a one-off grant of either:
£5,000 towards the cost of an air-source heat pump (ASHP)
£6,000 towards the cost of a ground-source heat pump (GSHP)
Properties in rural areas not connected to the gas grid will have the option to apply for £5,000 towards the cost of a Biomass Boiler.
Solar thermal (water heated by solar panels) will not be included in the scheme.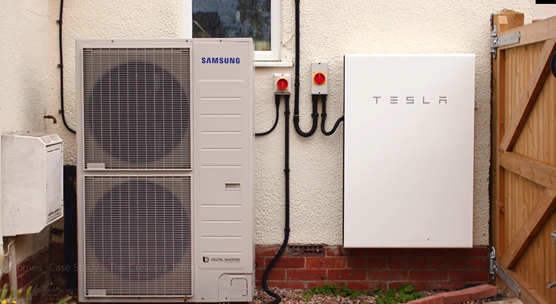 You must be fully replacing an existing fossil fuel system such as oil, gas or direct electric heating. 
Who can apply?
The Boiler Upgrade Scheme is open to homeowners, as well as owners of small business properties, in England and Wales.
To apply, you'll need to:
Have a property with a maximum installation capacity of up to 45 kilowatt-thermal (kWth), this covers most homes.
You must have a valid Energy Performance Certificate (EPC) for your home.
Your EPC must not have any outstanding recommendations for loft or cavity wall insulation (unless you have an exemption covering these recommendations).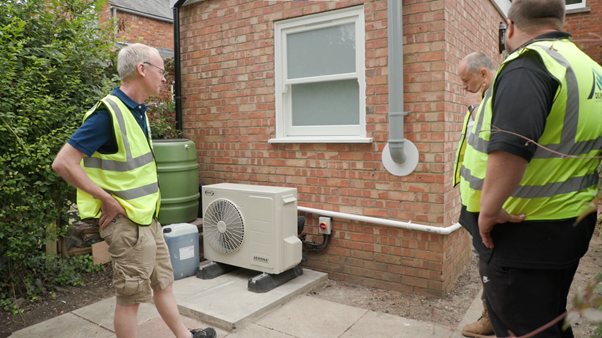 New build homes and social housing will not be eligible for the Boiler Upgrade Scheme. The only exception is if you are building your own home.
How can I apply?
An MSC certified installer can advise you on whether your installation is eligible for a grant under the scheme.
The expectation is for your installer to discount the value of the grant from the total cost when providing a quote for installation. This is intended to reduce the upfront cost you pay.
In line with most home improvements, you may want to obtain a quote from more than one installer. If you choose to use the Cosy Homes Oxfordshire service, we can help you with this as we have access to a pool of trusted installers and contractors.
Once your chosen installer applies for the grant, you will be contacted by Ofgem (the scheme administrator) to confirm you have given consent to use the scheme.
When does the scheme open?
The scheme will run for three years from 2022 to 2025.
Grants will cover low carbon heating systems with a commissioning date on or after 1 April 2022.
However, applications and payments can only be made from 23 May 2022 at the earliest.
How will I know which low carbon heating system is right for my home?
If you live in Oxfordshire, a Whole House Plan from Cosy Homes Oxfordshire can help you assess and consider which heating system will be right for your home.
Every home is different, and it's important to consider all the changes you may need to make before installing a new heating system.
Almost a quarter of heat can be lost through the roof of a home, and for a low carbon heating system to work efficiently, you may need to upgrade insulation levels in your home.
Properties with Energy Performance Certificate (EPC) outstanding recommendations to improve loft or cavity wall insulation will not be eligible for the scheme.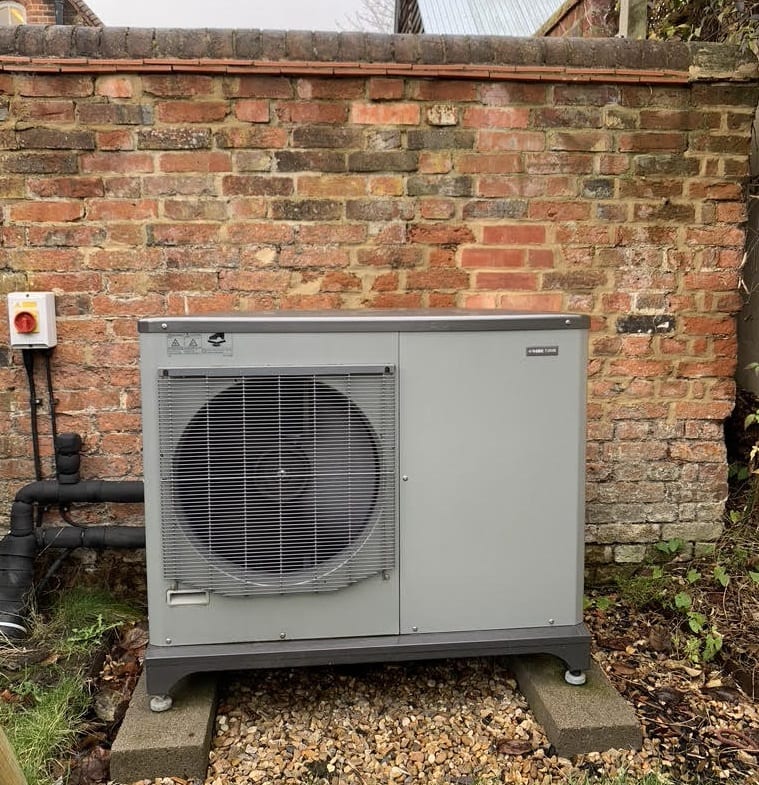 For those thinking of switching to a heat pump, improving the fabric of your home – including insulation and improved window glazing – first is important to ensure you're getting the most out of that new technology. These improvements also go a long way to improving the comfort and overall health of our homes.
How can I find out more?
You can watch our webinar on air source and ground source heat pumps, or visit our resources page to find out more about retrofit.
If you'd like to find out more about how Cosy Homes can support you in making your home more energy efficient, healthier, and cosier register today with our Plan Builder.
---
Read next…