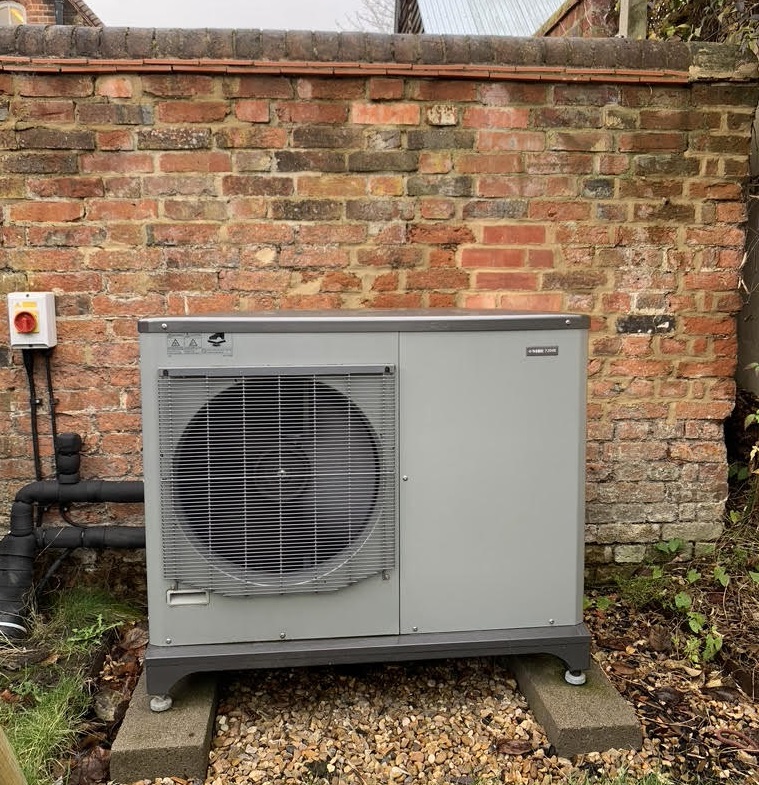 Should you wait to install your heat pump or go ahead now?
The long-awaited Heat and Buildings Strategy was just published to a good deal of media coverage, mainly focusing on the boiler replacement grants of £5,000 coming into play next year.
This is welcome news as it will undoubtedly remove a barrier for many people who find paying the upfront cost of installing a heat pump difficult. However, given the cost of installing a heat pump can vary hugely, from £6,000 to £18,000, depending on size of the pump and the house, then the government grant doesn't quite cover as much of the cost as we'd hoped.
However, it was reassuring that there is a plan in place to replace the current Renewable Heat Incentive (RHI) which is coming to an end in March 2022.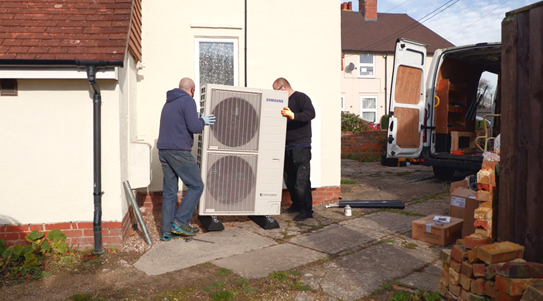 Whilst it may make perfect sense for some people to wait to switch to a heat pump when the grant comes into effect next year, for some it may be worth thinking about installing sooner. If you install before March 2022, you could take advantage of the Renewable Heat Incentive which may provide more in the way of financial incentive (somewhere between £10,000-£12,000 spread over seven years) than the planned new grant.
Please do come and talk to the team here at Cosy Homes just to make sure you won't miss out by waiting too long.
The team can also advise you on any efficiency measures you should be considering alongside a heat pump. The starting point is to head to our Plan Builder and then a member of the team will be in touch.
Energy efficiency is crucial
A final thought on the Heat and Buildings strategy is a disappointment on the lack of new plans for improving the energy performance of our homes. We know this is a crucial part of the puzzle in cutting our carbon emissions.
In light of recent news about the energy crisis from unprecedented global rises to gas and electricity prices, it's important to remember that the greenest and cheapest unit of energy, is the one we don't use. Reducing our energy demand is crucial. And for those thinking of switching to a heat pump, improving the fabric of your home first is important to ensure you're getting the most out of that new technology. These improvements also go a long way to improving the comfort and overall health of our homes.
For more information on heat pumps, please see this case study of a home retrofit in Didcot.
If you'd like to find out more about how Cosy Homes can support you in making your home more energy efficient, healthier, and cosier register today with our Plan Builder.
Read next…
You might have seen our scheme featured alongside some of our clients in 'The Ultimate Guide To Insulation' in The Sunday Times on the 15th of January, and also available online. Thank you to everyone who participated in the piece, including our

To achieve the UK Government's net-zero objective enhancing the energy efficiency of homes is critical. New analysis indicates that currently, there are 12.6 million properties in England with an Energy Performance Certificate (EPC) rating of D or

A large family home in North Oxford has undergone an eco-retrofit to cut carbon emissions and make the home as energy efficient as possible. Cosy Homes Oxfordshire recently completed work on retrofitting a large Victorian semi-detached property in North