New Year, new heating system?
Do you know your biomass boilers from your solar thermal panels? Air source heat pumps from ground source heat pumps?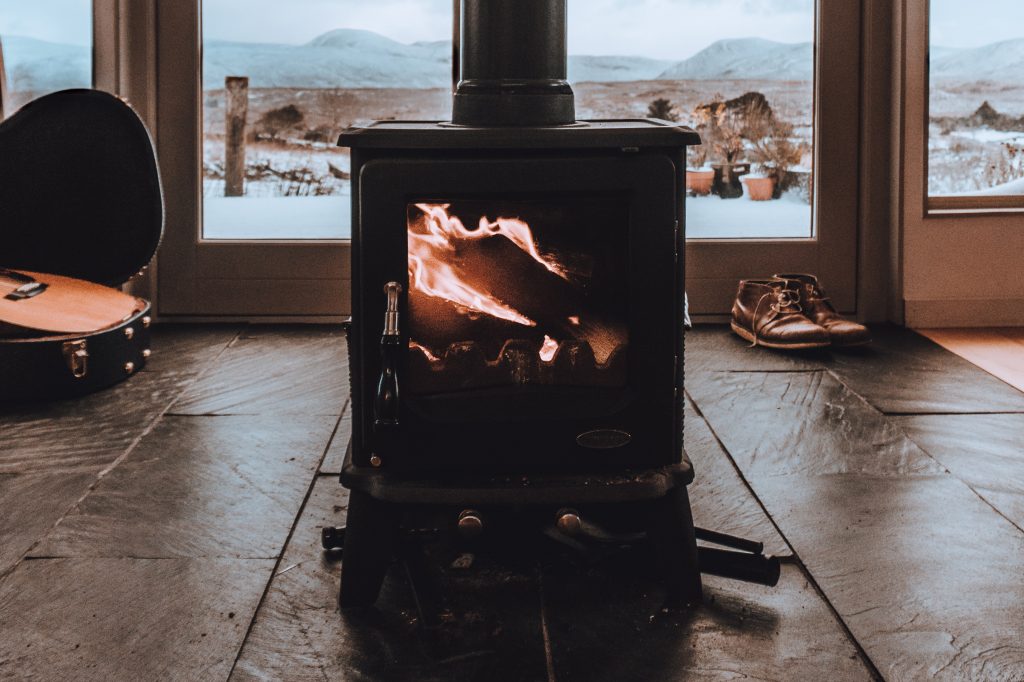 These renewable energy heating systems provide a greener, cleaner alternative to traditional home heating systems which typically use natural gas or heating oil for fuel (for example a conventional boiler).
Today there are various alternative renewable energy heating solutions available for cold winters. Cosy Homes Oxfordshire can help you understand the best options for your home with our Whole House Plan service.
Alternative heating systems are low carbon heating solutions which provide better energy efficiency for homes. But which alternative heating system is right for your home? And why is it becoming more and more important to make the switch now?
The UK government has pledged a move away from the use of gas heating in homes with recommendations to utilise low-carbon energy alternatives instead. This pledge will help move the UK closer to its 2050 net zero emissions target to reduce greenhouse gases. A cutback on the use of fossil fuels is an important step in tackling emissions from homes. And rightly so, because alternative heating systems are a long-term sustainable and renewable way to keep homes warm.
As we look forward to a healthier and cosier new year, these are four alternative ways to heat your home that don't involve burning gas or oil, the carbon-hungry fossil fuels that continue to threaten our planet.
1. Ground Source Heat Pumps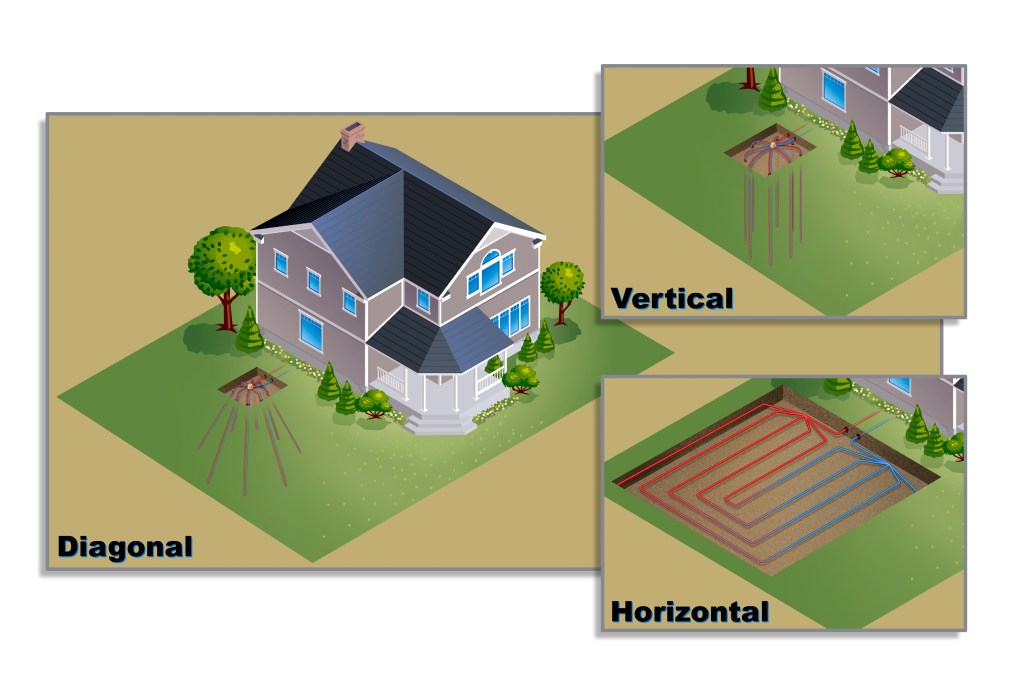 Heat pumps are an efficient alternative way to heat your home, especially when run using electricity from renewable sources. They are most effective when used with underfloor heating systems and can provide cooling in Summer as well as heating in winter.
A ground source heat pump exploits the warmth in the soil and surrounding earth by extracting it using pipes and heat exchanger. The soil's heat is then transferred into usable heat energy for your home. When correctly used and installed in a well-insulated home heat pumps can produce around 3 times more heat than the energy they actually use.
Requiring some outside space and a small amount of internal space, ground source heat pumps need little maintenance and can be a great alternative to traditional fossil fuel-powered heating systems.
2. Air Source Heat Pumps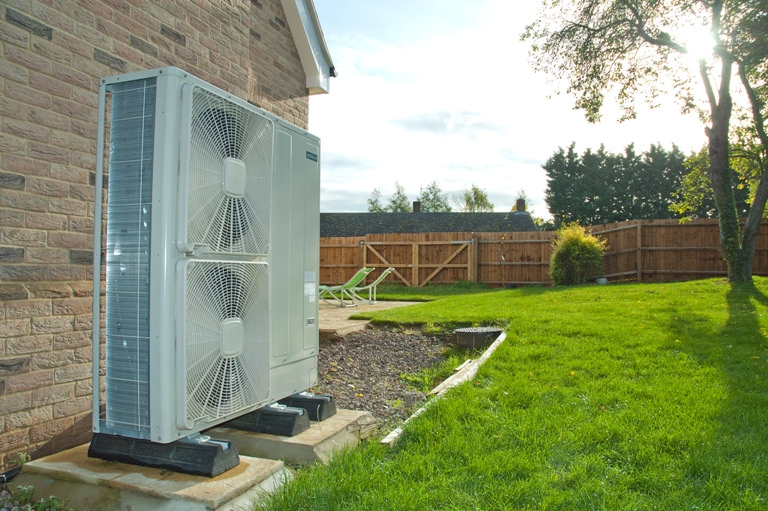 Another type of heat pump is the air source heat pump, which uses a similar type of technology to the ground source heat pump. However, instead of extracting heat from the earth, heat in the surrounding air is drawn into the pump and is compressed. Through this compression, the heat energy is transferred and used to pump warmth into your home.
Air source heat pumps are noisier than ground source heat pumps and require an open outside space for the fan unit.
3. Solar Thermal Panels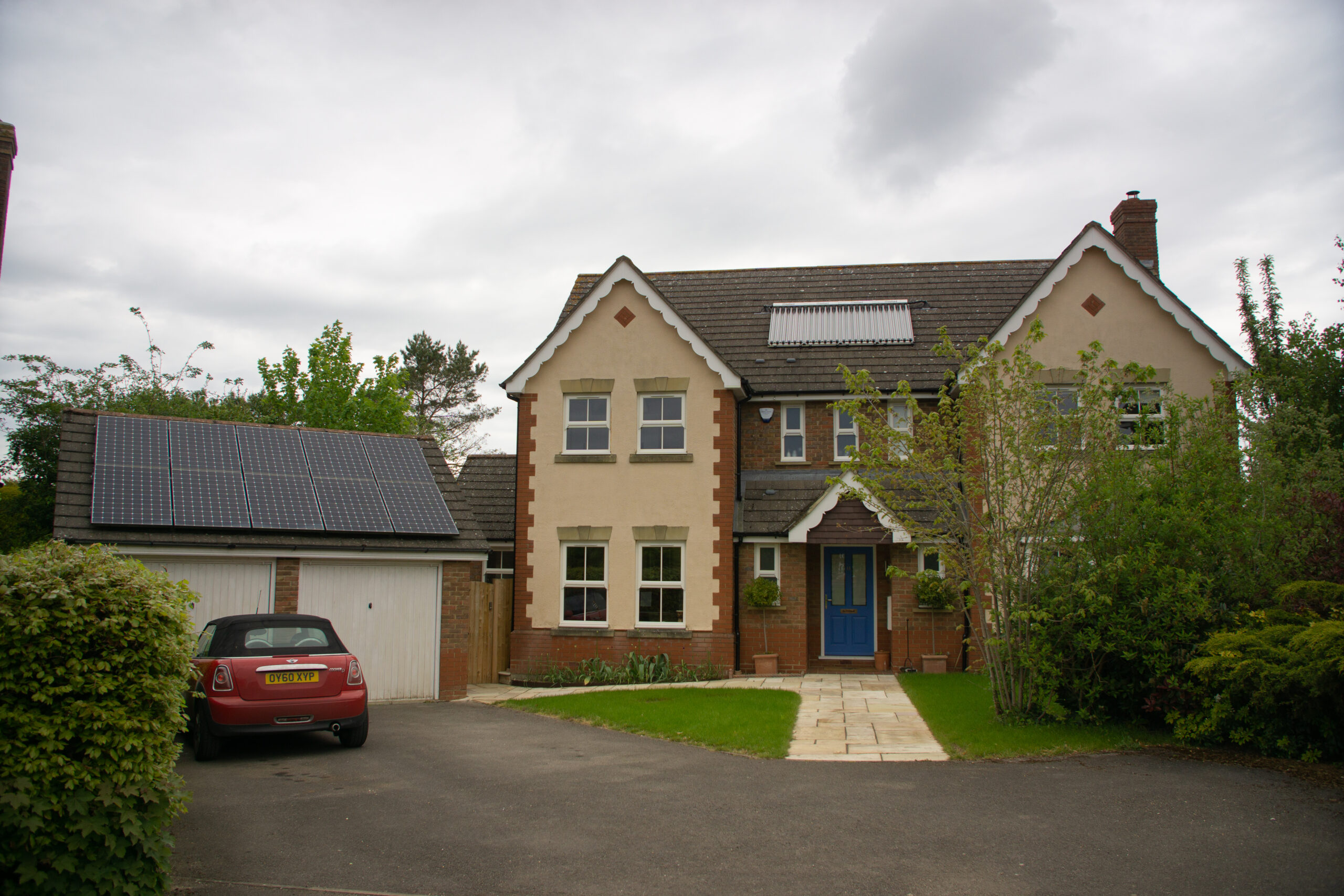 A popular option, solar thermal panels are installed on the roof of your home, capturing heat from the sun which can be l used to help generate hot water in your home.
Although solar thermal panels are an effective way to decrease your carbon footprint, they are not usually used in the UK to produce hot water for heating domestic properties. Solar thermal panels are best used alongside an additional alternative water heating system, especially during the winter months.
4. Biomass Boilers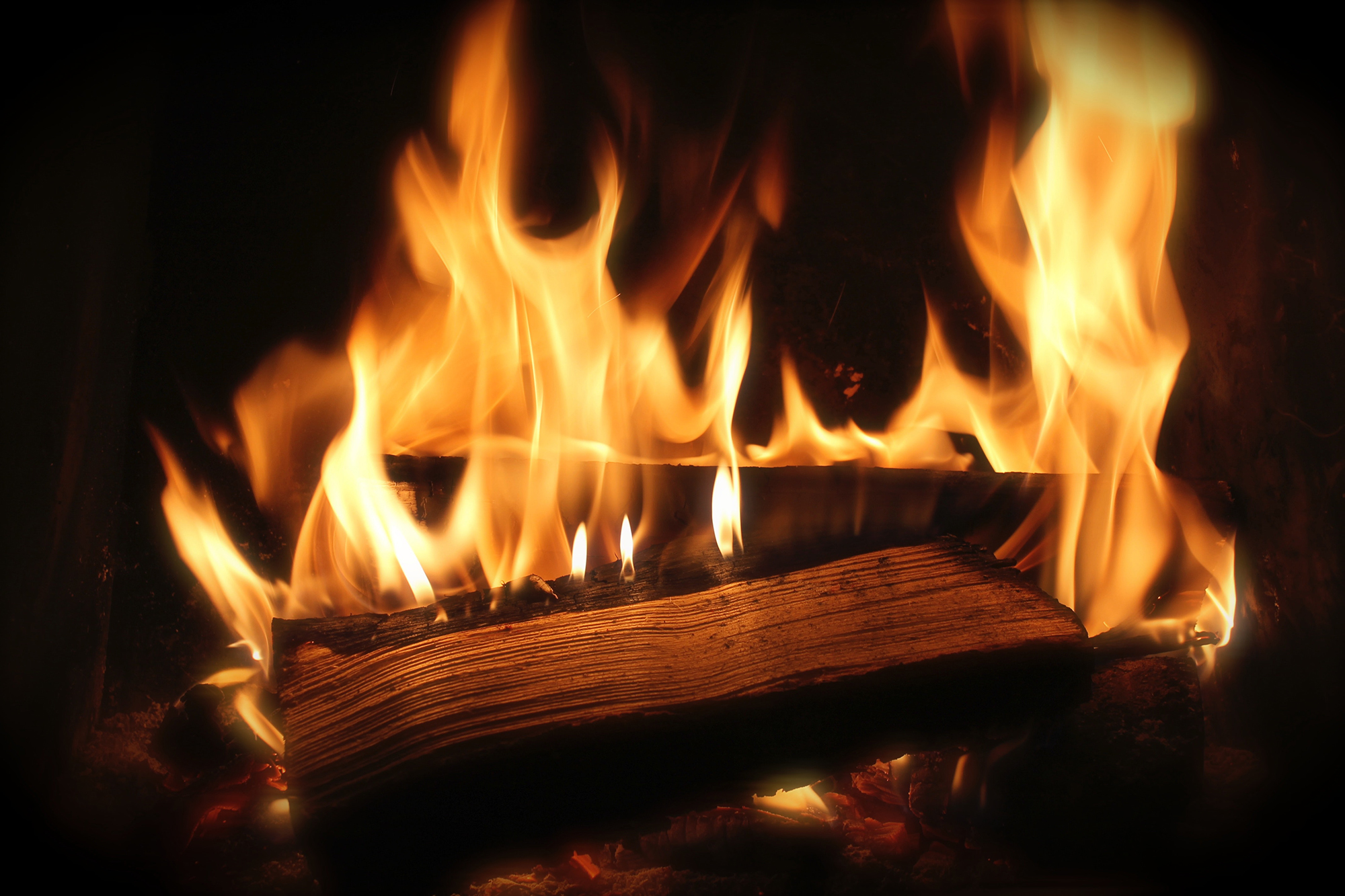 Instead of burning fossil fuels like gas, a domestic biomass heating system burns wood logs or wood pellets in a boiler or stove. The warmth generated from this can then be stored in a conventional back boiler or a buffer tank to heat your home long after the boiler or stove has gone out.
Logs and wood pellets can be cheaper than fossil fuels (especially for those off the gas network) and can also be locally sourced. It is an alternative heating system that is definitely worth taking a look at, particularly if you live in a rural area and have the space to store the logs or pellets.
Make a new year heating resolution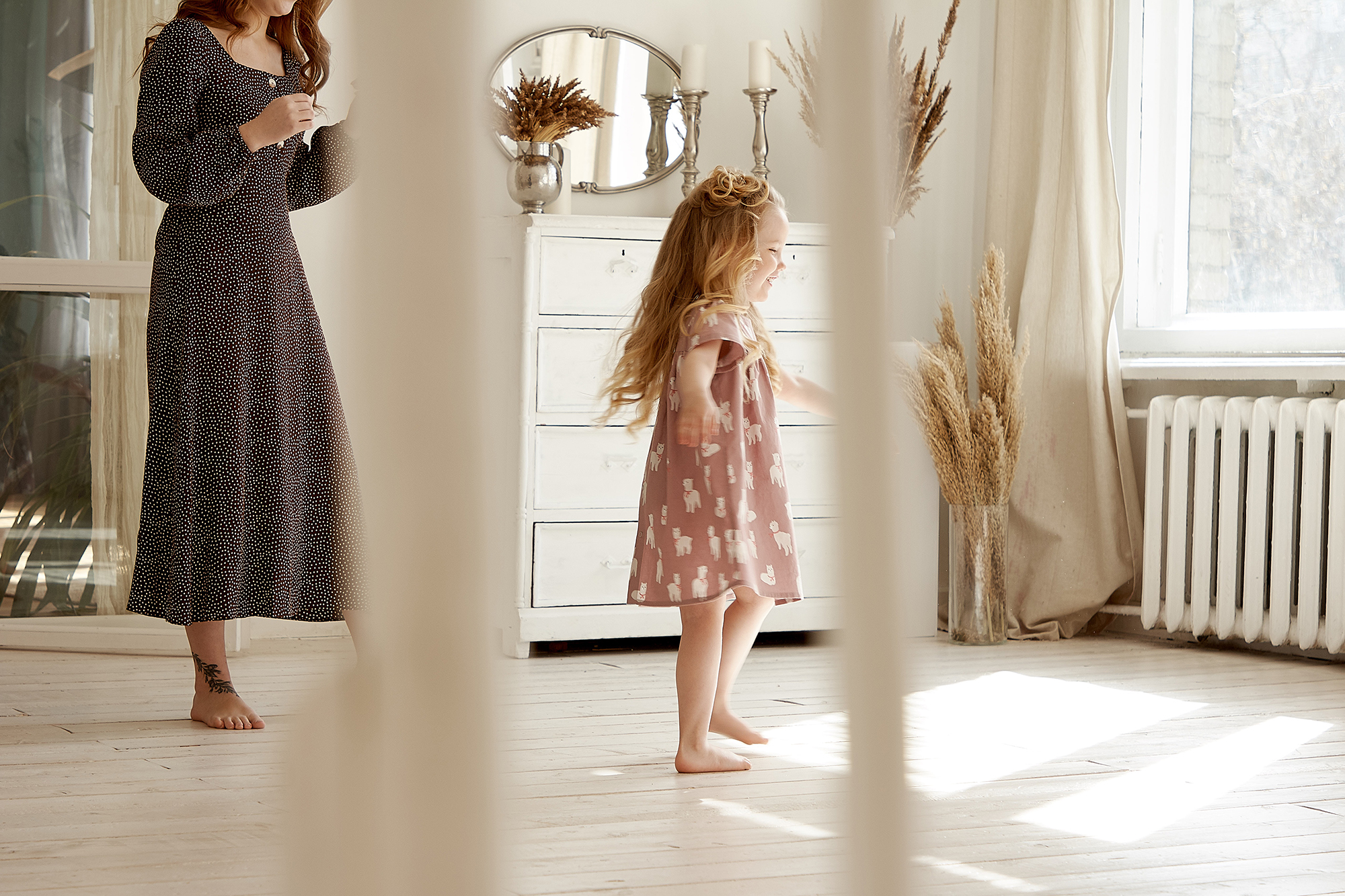 If your existing heating system is nearing the end of its life, why not kick-start your new year on a good environmental footing by considering one or more of our suggested alternative renewable heating systems? Cosy Homes Oxfordshire's Green Booster service could be exactly what you are looking for to increase your home comfort, lower your utility bills and reduce your carbon footprint. Alternatively, your best option might be a repair of your existing boiler.
Planning any home renovation works? Get in touch with us directly to find out how we at Cosy Homes Oxfordshire can help you reevaluate your existing heating systems as well.
Our independent Retrofit Coordinators can advise you on the most suitable heating or renewable energy installation services for your home, helping you improve your home's energy performance so register your home with us today!
Read next…
You might have seen our scheme featured alongside some of our clients in 'The Ultimate Guide To Insulation' in The Sunday Times on the 15th of January, and also available online. Thank you to everyone who participated in the piece, including our

Nights are getting longer; the air is getting crisper as temperatures continue to drop. These sure signs can only mean one thing – 'Tis the season to be cosy! As we draw closer and closer to Christmas and to the height of winter, more and more

In this series of retrofit measures blogs, we'll be explaining different retrofit measures which can improve the energy efficiency of homes – reducing energy usage to cut energy bills and carbon emissions, and improve the comfort of your home.